Today's generation has come to expect results that are as effective to our self-confidence as they are efficient to our busy schedules. Specializing in the beauty industry's most innovative skin care systems, The Laser Generation Anti-Aging Clinic stays ahead of the curve with groundbreaking alternatives that not only garner immediate approval, but are also non-invasive. "We strive to offer the best, the latest, the most comfortable and effective treatments to our clients," says Suzie Swica, owner and director of clinical services of The Laser Generation.
Recently joining its impressive collection of rejuvenation and resurfacing treatments is the Icon Aesthetic System and the Acleara Acne Clearing System, two highly advanced treatment platforms from laser research leader Palomar Medical. The Laser Generation is one Read more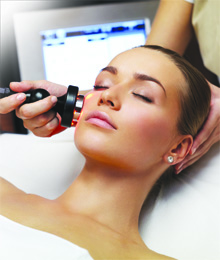 A medical revolution is stirring in Vaughan — and it's being led by DreamCare Medical, a novel concept that's rocketing the standards of health care to new heights.
Offering services that range from family health care and walk-in clinics, rapid access specialist appointments with medical and surgical specialists, to medical spa treatments and weight-loss assistance, DreamCare is equipped to meet — and exceed — all client expectations. Promising full client education on its services while erasing the lengthy wait times common in other Ontario facilities, the possibilities are endless at DreamCare.
With a diverse range of services headed by friendly, expert staff, clients are treated with professional care and treatments that make for a unique medical spa experience. "Our goal is to offer a full Read more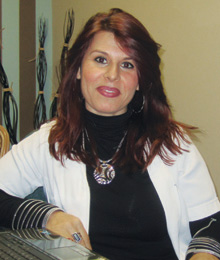 Everyone wants to achieve his or her best self yet, but the challenges of daily life make it hard to keep up with appearances. Covering all areas of hair removal, esthetics and beauty for over 20 years, Neece Electrolysis founder Angela Martino provides innovative solutions that deliver transformative results. As a certified laser technician and licensed electrologist, she offers leading permanent hair reduction treatments that deliver effective results for both men and women. EpilFree is one such product, using natural ingredients to effectively inhibit the growth of hair follicles. Visible results are experienced after just one session. "Laser and electrolysis excel at providing everlasting results, but if you're planning a beach vacation, EpilFree is that alternative depilation procedure that makes it safe to be out in the sun after just 24 hours," says Martino. A specialist in non-invasive treatments, she also takes her clients from flab to fab in just 45 Read more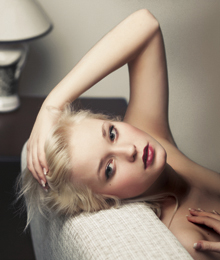 Josie Maran Luxury Bear Naked Wipes
Take care of your sun-drenched skin with these natural makeup removing wipes. A blend of aloe vera, chamomile, cucumber, and vitamin E will soothe and revitalize your complexion. www.sephora.com
Sephora Makeup Bag
This sexy faux-snakeskin makeup bag is perfect for all of your fall essentials. Bold, stylish and compact, it's your style sidekick this fall. www.sephora.com
Bobbi Brown Desert Twilight
With eight neutral shades to choose from, this eyeshadow palette will complement the warm fall colours in your wardrobe. www.sephora.com Read more

Whether it's in the form of a clutch, high heel shoe or lipstick, colour is on our minds this season. "Take cues from the runway and opt for bright makeup products that will make your features pop," says makeup artist Rita Stirpe. With a swipe of coral lipstick and a coat of mascara, you will create a beach-ready look that complements your summer glow. For those of you who want to highlight your pretty peepers, don't be afraid to experiment with sea blue eye shadows for your next date night. Complete your playful look with a mani and pedi that screams summer.
Read more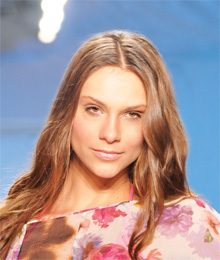 The fresh face, with a dusting of colour on eyes, lips and cheeks introduced on the runways back in the fall, has reappeared at spring and summer fashion shows. Faces are luminous, with a barely there look, and neutral shades help to complement skin tones. "The focus rests on soft eyes with little mascara, full and defined eyebrows, light pink lips and bronzer to replace blush," says makeup artist Rita Stirpe.
We will still see some intense shades, but rather toned-down versions of the neon colours seen last summer. Smoky eyes will return, combined with sparkling shadows, and eyes will be lined with sheer pastels such as lavender, metallic, green and baby blues. You will see the classic red lip making a statement
this season.
Read more
AgeLess Clinic, Becoming Age-Less
Science and art create a natural look at the AgeLess Clinic.
Modern cosmetic plastic surgery isn't just nips and tucks. It takes the creative eye of an artisan to deliver that desired, untreated look. With over 20 years of experience, Joyce M. Palmer, owner and director of the AgeLess Clinic, explains that, "To achieve results that are really natural looking, the plastic surgeon has to be both technically and artistically skilled."
Medical director of the AgeLess Clinic is Dr. Marc DuPéré, a board certified cosmetic plastic surgeon. He brings superb specialized skills and that creative talent to the AgeLess Clinic, which is essential for natural results. "He is considered an elite plastic surgeon," says Palmer, noting that Dr. DuPéré's accolades include graduating as a gold medalist from the McGill School of Medicine, Read more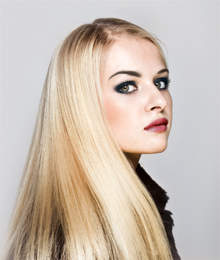 1. What are the three hottest beauty looks right now?
I'm excited about wine-stained lips, dark blue hues and bold brows.
2. What products can achieve each look?
Anyone can wear a rich colour on their lips, as long as it's the right shade. A semi-transparent wine is a perfect alternative to the red lip, which can be achieved with Mac's lipstick in Sheer Plum.
Blue is a fall must-have in your makeup collection. To create a a smoky eye using this colour, opt for a royal blue eyeliner as opposed to black. Try Mac's Navy Stain Powerpoint Pencil or Auto-de-blu Technakohl eye pencil.
Thick brows frame your face and give a bold look. Use Chanel Sculpting Eyebrow Pencil to fill in Read more
In times when true love is considered hard to find, and even more difficult to hold onto, there are couples that inspire the beauty and sanctity of marriage. On July 26, 2011, 30 Villa Colombo residents aged 79 to 101 renewed their wedding vows in front of family and friends in a beautiful display of love and commitment. Read more
The charming scents, hues and all-things-sweet to absolutely adore.

1. Brighten your day
Ignite the professional within to add that special touch to your hair. Try Sebastian Color Ignite to keep your colour looking fresh, luscious and long-lasting. www.sebastianprofessional.com
2. Keep the ball rolling
Bring a piece of spring with you wherever you go as this convenient flirty roll-on fragrance allows just the right amount to create a lasting impression. www.loccitane.com
3. Kissed by the sun
Don't wait until the temperature rises to achieve that sun-kissed, natural glow. Swipe on Lancaster's face bronzer Read more