The Competition Bureau and the Toronto MLS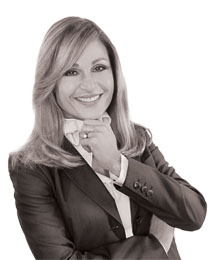 The ratification of an agreement between Canadian Real Estate Association (CREA) and the Federal Competition Bureau on Oct. 24, 2010, has the public, media, and members of real estate speculating on the impact this agreement will have on the real estate industry.
For an agreed fee and with the aid of a realtor, a homeowner now has the opportunity to post his or her property on the Multiple Listing Service (MLS), a member-based database that manages 90 per cent of Canada's residential housing market. At a glance, this appears to be empowering for a homeowner. "When one carefully investigates the process, it is clear that homeowners need to approach this with caution," says Vivian Risi, Broker of Record and Founder of Royal LePage – Your Community Realty.
Risi sheds an interesting perspective on this issue for homeowners to take heed before committing. "Homeowners, with the intent of saving money, may be putting themselves in a vulnerable situation," says Risi. A recent heading in a Canadian Business magazine story reads: "Estate Sale: Travel Agents and Stockbrokers are Nearly Obsolete Thanks to the Internet. Are Real Estate Agents Next?" Most certainly not, says Risi. Full-service real estate is here to stay, and here's why: The buying and selling of a home is nothing like buying and selling stocks or booking a holiday. Our home is our most valuable asset.
"When I put myself in the position of a homeowner," says Risi, "I would be focusing on the best in the industry – someone who can provide expert advice to maximize my equity through proper pricing, home-staging concepts and a strategic marketing plan that will create a demand for my home, increase showings and expose my property to the most amount of qualified buyers. Hiring a professional will save a homeowner from potential legal challenges as well, and will yield them more money for their home. One would have to ask themselves what's most important: saving commission, or ensuring that the transaction of one of the biggest investments I will ever make is handled with solid professional advice? In my opinion, you get what you pay for!"
The fact that a homeowner has options with respect to the manner in which they choose to sell their home can be positive. Homeowners must have a clear understanding of all the facts, prior to deciding on what level of service best suits their needs.
Industry innovator Vivian Risi is a Broker of Record and the Founder of Royal LePage – Your Community Realty, Canada's No. 1 Brokerage. Her expertise in market trends, mortgages and real estate management spans over 30 years. With over 650 realtors and 10 offices across the GTA, Risi is a recognized voice and reliable authority in the real estate industry. To contact Risi or one of her realtors with your questions or to locate the nearest Royal LePage – Your Community Realty, visit www.yourcommunityrealty.com 1.888.9LEPAGE(53-7243)
For more real estate information, follow Vivian Risi on Facebook and Twitter, or go to her website and send her a question under "Ask Vivian." www.facebook.com/royallepageyourcommunityrealty, www.twitter.com/VivianRisi