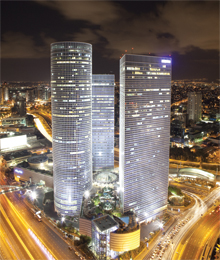 In middle school English class, we are taught that one of the three hallmarks of irony is the difference between appearance and reality. By watching the evening news, casual observers would see Israel only for its ongoing clash with the Palestinians. A closer look reveals all that Israel has to offer.
As the 12-hour flight from Toronto to Tel Aviv nears its end, I have a leg-stretching chit-chat with one of the flight attendants in the centre galley. After asking me where I'm from, he tells me how much he loves flying to Israel, because he takes pride in being able to bring tourists to such a special place. As the Airbus A330 barrels down the runway at Ben Gurion International Airport, the reality of Israel hits me and instantly, I understand that this is a different kind of destination. "It's our pleasure to welcome you to the land of milk and honey," an eclectic group of flight attendants excitedly Read more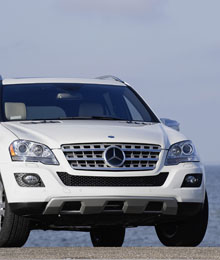 With the winter upon us, and our beloved sports cars sitting dormant in the garage, luxury SUVs take centre stage.  In the North American market, where SUVs have shown their popularity year after year, the competition is fierce.
Desired by many, and driven by a lucky few, Mercedes Benz is synonymous with luxurious driving. The 2010 ML350 BlueTEC is no different.
While some argue that it is a necessity of winter driving, four-wheel-drive often comes at a premium. It's often more expensive to fuel, more expensive to maintain, and more expensive to purchase.  And while the ML350 is by no means an inexpensive vehicle, with a base price tag of $58,900 buyers are getting a lot for their money. Read more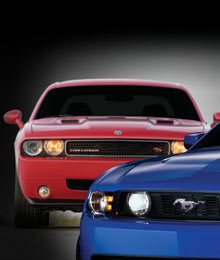 With the North American automobile industry suffering, Ford and Chrysler continue to focus on attracting a niche market that never seems to grow old. From sports car enthusiasts like Jay Leno to do-it-yourselfers like Home Improvement's Tim Taylor, the muscle car is an iconic status symbol that transcends generations and attracts envious glares from those left in its dust.
The Ford Mustang GT and the Dodge Challenger R/T are perhaps the most prominent domestic muscle cars on the market today. Fully equipped with styling that will make you shake in your racing boots, growling engine noises, and enough power to force your head to the headrest, the Challenger R/T and Mustang GT would be welcomed additions to any car aficionado's garage. Read more
Car aficionados always say that they want one car for the winter and one car for the summer. While at first glance this may sound simple enough, what they really mean is something a bit different altogether. What car guys really want is a capable and impressive daily-driver, and a head-turning, noise-making, tire-burning sports car that can be unleashed when the weather is nice and the streets are dry.
The Lexus GS450h and the Nissan 370Z fall nicely into these two categories.  The GS450 is a luxurious and smooth sedan, capable of meeting and surpassing all of your daily commuting needs, while the 370Z is a fast and furious sports coupe that calls out for attention.
Lexus GS450h
Long known as an industry leader when it comes to comfort and luxury, Lexus has again found a niche Read more