This is the sixth year that Suzuki Canada has partnered with Richmond Hill Fire & Emergency Services to provide a vehicle for fire inspectors and public educators to travel to schools and various locations in the community to promote fire safety. This partnership is important because with Suzuki's generous donation, Fire Prevention staff can share critical information about fire alarms, carbon monoxide detectors, 72-hour emergency kits, fire escape plans, and much more, to help save lives. Read more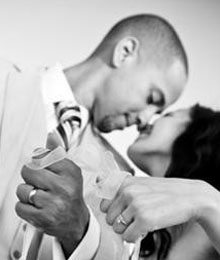 All weddings are special, but yours should stand out from the rest. These items will help personalize the important day on which you say those two special words to the one you want to spend the rest of your life with.
Vic-Tours If you've decided to say your vows across the border, don't miss out on a chance to explore the beautiful destination you've chosen before you leave. With the help of Vic-Tours, you'll be guided throughout the most exquisite tourist areas and attractions. www.victourscr.com
Bird Seed Favors Candied almonds bundled in little bags are way too played out. Try giving your guests something that they'll remember just as much as your special day with these original Read more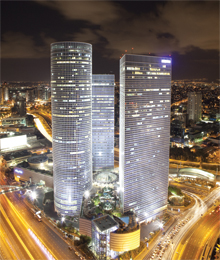 In middle school English class, we are taught that one of the three hallmarks of irony is the difference between appearance and reality. By watching the evening news, casual observers would see Israel only for its ongoing clash with the Palestinians. A closer look reveals all that Israel has to offer.
As the 12-hour flight from Toronto to Tel Aviv nears its end, I have a leg-stretching chit-chat with one of the flight attendants in the centre galley. After asking me where I'm from, he tells me how much he loves flying to Israel, because he takes pride in being able to bring tourists to such a special place. As the Airbus A330 barrels down the runway at Ben Gurion International Airport, the reality of Israel hits me and instantly, I understand that this is a different kind of destination. "It's our pleasure to welcome you to the land of milk and honey," an eclectic group of flight attendants excitedly Read more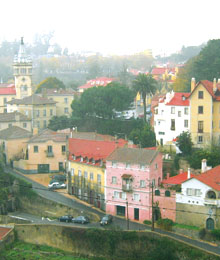 As I gaze out of my tour bus window I am met with majestic meadows, mammoth mountaintops and an affectionate orange sun that insists on spreading its warm rays across the lush landscape. It is the third day of my first trip to Portugal and I've already lost count of the astonishing sights I've seen. When I was invited by Julie Brito of Victours International to join her and a small group on a week-long tour of one of Europe's most distinguished countries, I had little idea just how privileged I was.
We are traveling up a meandering mountain road decorated by fresh foliage perfectly fit for photo-ops. Olive trees and grape vines lead the way to our next destination – Quinta da Pacheca Estate and Hotel, a famous family run company that's recognized for its historic port wine and, most recently, for its elaborate hotel renovations. Read more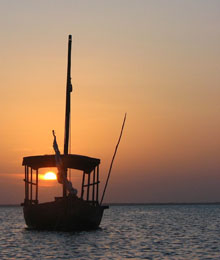 There is nothing to worry about. I know many people in Kipumbwe,' says Mr. Iddy, looking at us the way you look at a child who is worried about their first night away from home, 'I will come with you. Everything will be fine, yes?'
After a month in Pangani spent teaching English and slowing down to the rural pace of life, my wife Jane and I feel ready for a change of scene. Pangani is a lazy fishing town on the Tanzanian coast, with a beautiful beach that welcomes the warm waters of the Indian Ocean. On a clear day you can catch a glimpse of Zanzibar, perched on the horizon. Most tourists fly there from the mainland or take the big fast ferry from Dar es Salaam but those options are too expensive for us. Mr. Iddy, our Pangani expert on everything, recommends the sailing boat from Kipumbwe, a remote village further down the coast. Read more