When asked where you were on 9-11, your answer will be ready on the tip of your tongue. The memory, no doubt, still swims in your mind, pulsing and stubbornly vivid. But what if you're asked where God was on the day the Twin Towers fell? Where was goodness? Where was peace? Where was he on the battlegrounds of the world wars, or in the concentration camps of 70 years ago? Is he there in the ghettos that line the dirt roads of Third World countries, or in the home of an abused child? Few know the answers to these questions. The concept of God, of a Higher Power – a symbol of eternal peace, happiness, and fulfillment – contrasts so strikingly with the broken world in which we live in that it's becoming a terrible challenge to keep faith in our grasp. For many, the idea of having faith seems pointless if you're serving a faceless God, a God who never seems to appear when he's needed most. Confronted by the differing faces of religion, many become overwhelmed and surrender to the seemingly Read more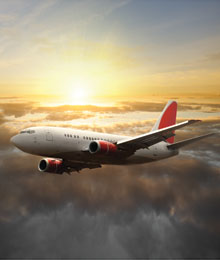 "I didn't know if I was going to live – I was almost killed. I was beaten to a pulp. On my face, on my shoulders, I had nothing but scars. I was afraid that I was dying because I was bleeding inside," says Torontonian Trisha Smith.
Every year, thousands of Canadians travel outside our borders in the hopes of some much-needed rest and relaxation. For the most part, stories about these foreign adventures are filled with sunny skies, blissful scenery and cultural enlightenment. Yet there are rare tales so terrible they resemble a Hollywood drama – stories of detainment, abuse and blatant disregard for personal rights. These horrific circumstances often result from a simple lack of knowledge about local laws and customs. The idea of the law of the land is a very real and powerful concept that still holds true today. Understanding your rights and responsibilities when traveling to Read more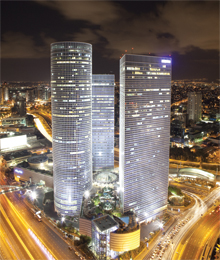 In middle school English class, we are taught that one of the three hallmarks of irony is the difference between appearance and reality. By watching the evening news, casual observers would see Israel only for its ongoing clash with the Palestinians. A closer look reveals all that Israel has to offer.
As the 12-hour flight from Toronto to Tel Aviv nears its end, I have a leg-stretching chit-chat with one of the flight attendants in the centre galley. After asking me where I'm from, he tells me how much he loves flying to Israel, because he takes pride in being able to bring tourists to such a special place. As the Airbus A330 barrels down the runway at Ben Gurion International Airport, the reality of Israel hits me and instantly, I understand that this is a different kind of destination. "It's our pleasure to welcome you to the land of milk and honey," an eclectic group of flight attendants excitedly Read more