Five-year-old Sarah Watkins of Thornhill has been living at Sick Children's Hospital since last October when she was diagnosed with acute myeloid leukemia (AML), a serious form of childhood leukemia. Sarah, who's already received 50 blood transfusions in the past few months, requires a stem cell transplant in order to beat this disease. Her family and friends are now turning to the GTA to find her a bone marrow match.
Sarah's parents, Leah and Mark Watkins, have left work in order to be by her side, even renting an apartment next to the hospital and shaving their heads as a symbol of support. Members of her family and the national bone marrow registry have yet to turn up a match, so they've developed a Facebook page called Sarah's Drive For Hope in an attempt to raise awareness and encourage donors to come forward.
Finding out if you're a bone marrow match is actually simpler than donating blood. There are no needles involved and all that is required is a swab of your cheek saliva. If you're a match, a straightforward surgical procedure can save a life.
The Watkins family is working with the Canadian Blood Services' OneMatch Stem Cell and Marrow Network to host various donor events across the GTA in support of Sarah, whose hospital walls are plastered with Justin Bieber posters. A donor drive will take place in Thornhill on Monday, March 4, at Westmount Collegiate Institute, and in Toronto on Tuesday, March 5, at First Canadian Place.
To find out how you can get involved in the OneMatch registration events rolling out across the GTA this March, visit Sarah's Drive For Hope Facebook page or www.onematch.ca. There are currently 900 patients in Canada searching for a match.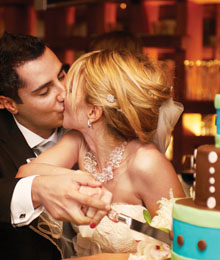 Who to bring, what to wear, when to leave, how much to give and why it all matters. The evolution of wedding guest etiquette.
THE PRESENT MOMENT
While the rule of thumb used to be that you pay for your plate, Toronto wedding planner Karina Lemke believes people have long been smashing that sacred proverb (often without even realizing it). With a nuptial landscape that's greener than ever, covering your palatable plate of rosemary organic chicken, truffle risotto and the cavalcade of buttercream desserts that follow can mean dishing out $600–$1,000 per couple, if you consider the countless rounds of Cabernet that coincide. Instead, Lemke estimates that the average couple gives closer to $250–$400, regardless of how posh the property is. While you should consider boosting your busta to cushion the blow, "most etiquette experts would back up the philosophy that if you're throwing or hosting a party, you're doing so with the expectation of nothing in return. You're doing it because you're a host." The rise of destination weddings has also ushered a new wave of gifting, which Lemke personally experienced while exchanging vows with Yuk Yuk's founder Mark Breslin in an intimate Laguna Beach ceremony in 2010. "If you're getting married away you have to assume that you're not going to get very much because their contribution is the fact that they're going — and they've probably spent anywhere from $3,000 to $6,000 a couple to join you for the week." The Emily Post Institute Inc.'s etiquette blog also dispels the pay-your-plate myth, suggesting that "the amount you spend is strictly a matter of your budget, how close you are to the bride and groom and what you think is an appropriate gift."
Read more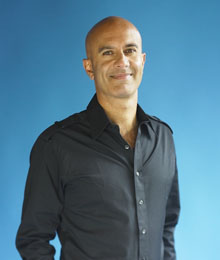 Author and founder of Sharma Leadership International Inc. knows a thing or 50 on how to improve one's self. A Robin Sharma shortlist on life-changing goals and plans for a fresh start to 2013.
1. Hard work is a force multiplier.
2. Don't participate in recessions.
3. Exercising for 20 minutes first thing in the morning is a game-changer.
4. If you're not innovating daily, you're on the path to obsolescence.
5. If you want an A-level company, you can't afford to hire B-Level players.
6. Procrastination is an escape mechanism for people scared to do their best work.
7. Give your customers 10 times the value they expect and they'll tell everyone they know about you.
8. Don't do it if you're not having fun.
9. If you're not scared a lot you're not growing very much.
10. Invest the time to create great social media content and your base will go global + viral.
11. There's never been a better time to be a social entrepreneur.
12. It's never been easier to be of service to a large amount of people (and few things are as rewarding).
Read more
Find your haven within developments that are reshaping the suburban scene.
Capo Di Monte
Debuting on the edge of a forested ravine, Capo Di Monte will offer the perfect balance between classic and scenic. On the corner of Major Mackenzie and Pine Valley drives, residents will be a touch away from Woodbridge's colourful core while still within an arm's reach from the stunning countryside.
www.royalpinecondos.com
Expo City
Downtown-style luxury comes to a community on the rise. Within walking distance of the forthcoming subway extension, these pristine condos connect Vaughan residents to the excitement of the Big City without leaving the community they call home.
www.expocity.ca
Read more
At a signing ceremony on Dec. 19, 2012, the Toronto Catholic District School Board and Villa Charities Inc. announced a joint development project that will function as a hub for Toronto's burgeoning performing and fine arts community. Serving the educational, cultural and recreational needs of the Dufferin Street and Lawrence Avenue West neighbourhood, the $50 million redevelopment project will house a variety of services, including a reinvisioned Columbus Centre, Carrier Art Gallery, Day Care and a new Dante Alighieri Academy that will boast space for 1,300 pupils, extended fitness and music facilities, dance studios and a shared theatre. The first phase of the project is anticipated for completion in 2016.
www.tcdsb.org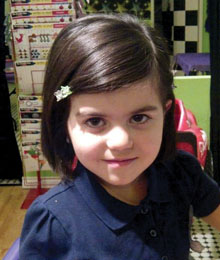 Five-year-old Giada Zingone made the decision to change a child's life. Following in her older sister Noemi's footsteps, Giada cut her hair and donated it to Angel Hair for Kids, a division of A Child's Voice Foundation. Angel Hair for Kids is dedicated to providing wigs and hair loss solutions to children suffering from medical conditions or treatments that cause hair loss.
www.acvf.ca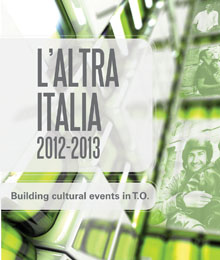 Culture-infused films straight from the boot is what L'Altra Italia — the non-profit organization highlighting Italian arts — has been bringing to Toronto since 2002. Partnered with TIFF, L'Altra Italia screens the finest Italian projects at one of the country's most renowned locations. For a kick of culture, movie-lover members can catch the screening of Il Giorno In Più at the TIFF Bell Lightbox on February 8 or at the Colossus Vaughan Cinemas March 21. La Moglie Del Sarto screens at the Lightbox on March 1 and at Colossus on February 28.
www.laltraitalia.org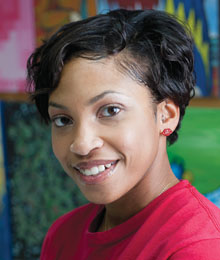 Vaughan Public Libraries is kicking off this year's Black History Month with a series of art exhibits featuring the works of Black History artists Celia Wilson and Samar Smith. The educational experience will continue with a visit from author Sandra Whiting, who shares legends and folktales from West Africa and the Caribbean in celebration and promotion of ethnic diversity.
www.vaughanpl.info
From January 24-27, designers from across the globe gathered at the Metro Toronto Convention Centre for the renowned Interior Design Show. A hub of experimentation, creativity and design synergy, IDS brings the Canadian and international design community together for a gathering of global proportions. Inspirational exhibits featured emerging and established designers, and highlighted international interior, architectural and product design trends. Canadian-made design stars, including Vancouver's Douglas Coupland and founder of Dwell Studio Christiane Lemieux, were on hand, while Toronto's Andrew Richard Designs unveiled a stunning new collection.
www.interiordesignshow.com
Mary Morganelli often turns to art to express her emotions. Her recent painting, Forget Not, is a conceptualization of a mind-blowing disease — visual and spatial confusion, a struggle with memory and time, the remnants of one's identity, a fragility of mind — that is both debilitating and permanent. The man represents her father who, along with a tidal wave of individuals diagnosed annually, has grappled with Alzheimer's disease over the last five years. "My father was always the type to always be smiling; he loved life no matter how bad it was. Now he doesn't know anyone anymore. It's awful," says Morganelli. The King City resident hopes to shed light on the devastating effects of Alzheimer's on the individual and his or her family, as well as raise support for the Alzheimer Society of York Region, which helped to arrange care for her father at Maple Health Centre. Dubbed the "Silver Tsunami," Alzheimer's is an impending crisis that is a cause of concern for leading global experts. The Alzheimer Society predicts that 1.1 million Canadians will live with dementia by 2038 — that's one person diagnosed with Alzheimer's or related dementia every two minutes. "My father's condition has made us more aware of how devastating it is for other families that struggle with Alzheimer's."
www.mariellart.com