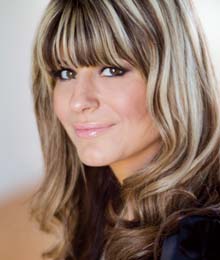 Tease the season for amped-up eyes and angelic complexions. Makeup artist Rita Stirpe shows us how.
1. Express your eyes with a seductive stare using Infallible Never Fail Eyeliner by L'Oréal
2. Kiss your cupid's bow with a stroke of MAC's Subculture lip liner
3. Blend Lise Watier's Couleur Folle Mineral Loose Powder Eyeshadow in Folie D'or for a star-studded wink
4. Create a sultry smokescreen with the Black Pearl Eye Palette from Bobbi Brown
Read more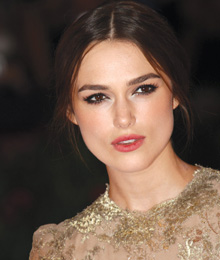 Recently spotted at the Toronto International Film Festival to promote her new film Anna Karenina, actress Keira Knightley is the epitome of glamour. Her bold eyebrows and vibrant lips are right on trend this season. Professional makeup artist Rita Stirpe suggests the following products to achieve Knightley's look:
1. Highlight your cheekbones and create a subtle glow with Benefit's Dallas bronzer. www.sephora.com
2. This limited edition Lipglass in "Restless" can be worn over lipstick for long-lasting shine. www.maccosmetics.com
3. Recreate Knightley's smouldering eyes with the 24/7 Glide-On Eye Pencil in Perversion. www.urbandecay.com
4. Red lips exude confidence and complement Knightley's dark features. Try MAC's Mattene Lipstick in Rouge Eden. Read more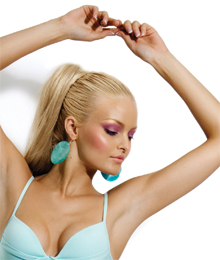 While modern skin care clinics present a selection of rejuvenation and beautifying treatments, many overlook the benefits traditional wellness techniques can deliver. Specializing in hair removal for men and women, BodyBare Laser, Skin and Wellness Clinic not only offers revitalizing skin-care treatments that combat aging, but combines those therapies with comforting, conventional wellness practices to soothe the body and soul.
"Our priority is to make clientele look and feel good; to give them the confidence to really bare it all," says owner Dina Martins. "We focus on de-stressing and revitalizing, not just your body, but also your mind, and we achieve that through unparalleled customer service."
A fusion of cosmetic and medical esthetics as well as wellness treatments, BodyBare utilizes today's familiar Read more