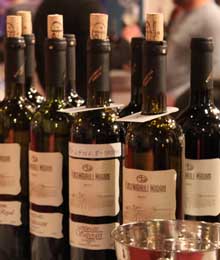 The 18th annual Gourmet Food and Wine Expo took place on Nov. 15 – 17, 2012, at the North Building of the Metro Toronto Convention Centre. Guests had the opportunity to sample gourmet cuisine, as well as an assortment of 1,500 wines, beers and spirits. Expo highlights included an All You Need is Cheese Stage, a Connoisseur's Corner, a Fine Wine Tasting Lounge, a Spiritology Pavilion and tutored tastings. The forthcoming Gourmet Food & Wine Expo will take place on Nov. 14 — 17, 2013 at the Metro Toronto Convention Centre.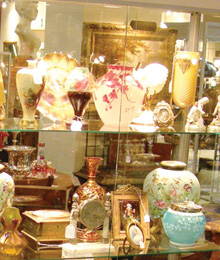 In its third year, the Premier Antique Show at the Metro Toronto Convention Centre continues to blow vintage lovers away. Antique dealers from across Ontario and Quebec are coming together on October 26, 27 and 28 to feature decorative arts, furniture, porcelains, clocks, pottery, fine jewelry and more. Read more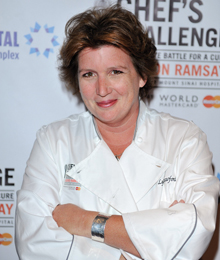 When six culinary masters enter a kitchen arena – cooking utensils at the ready – leading a team of amateurs into gruelling cooking combat, who will walk out the winner? Why, Mount Sinai Hospital, of course.
That's because these cuisine-creating warriors won't be taking up arms against each other, but instead, will be turning their blades towards cancer at the second Chef's Challenge. Six iconic Food Network celebrity chefs will gather at the Metro Toronto Convention Centre on Nov. 26, 2011, to whip up food and funds, all in support of breast and ovarian cancer research at Mount Sinai.
"I feel I have the responsibility to get involved in my community," says David Rocco, host of David Rocco's Dolce Vita, and one of six celebrity chefs competing in the Chef's Challenge. Read more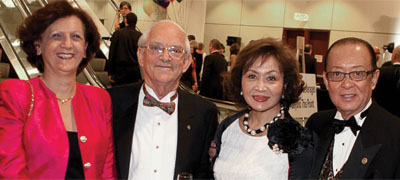 On Nov. 13th, 2010, the 24th annual Crystal Ball was celebrated in grand style and black-tie sophistication at the Metro Toronto Convention Centre. Staying true to its advocacy roots and message of inclusion Read more
On June 26 and 27, 2010, Toronto will take to the stage as host to some of the world's most influential economic leaders for the fourth G20 Summit. The forum will be held at the Metro Toronto Convention Centre with the optimistic theme of "Recovery and New Beginnings." The CN tower will be closed on June 25 – 27 as one of several safety precautions in response to emerging security concerns. www.g20.gc.ca/toronto-summit
Thousands gathered at the Metro Toronto Convention Centre during its 14th annual, four-day Gourmet Food & Wine Expo. Featured were luxurious foods and wines from around the world. Theme country France took main stage this year, offering attendees an opportunity to sample and celebrate the apéritif à la française. While the Tutored Tastings program enjoyed top sommeliers and wine personalities hosting 90-minute classroom-style, tasting sessions featuring some of the world's most desirable wines. www.foodandwineexpo.ca