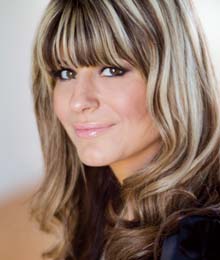 Tease the season for amped-up eyes and angelic complexions. Makeup artist Rita Stirpe shows us how.
1. Express your eyes with a seductive stare using Infallible Never Fail Eyeliner by L'Oréal
2. Kiss your cupid's bow with a stroke of MAC's Subculture lip liner
3. Blend Lise Watier's Couleur Folle Mineral Loose Powder Eyeshadow in Folie D'or for a star-studded wink
4. Create a sultry smokescreen with the Black Pearl Eye Palette from Bobbi Brown
Read more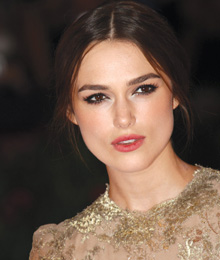 Recently spotted at the Toronto International Film Festival to promote her new film Anna Karenina, actress Keira Knightley is the epitome of glamour. Her bold eyebrows and vibrant lips are right on trend this season. Professional makeup artist Rita Stirpe suggests the following products to achieve Knightley's look:
1. Highlight your cheekbones and create a subtle glow with Benefit's Dallas bronzer. www.sephora.com
2. This limited edition Lipglass in "Restless" can be worn over lipstick for long-lasting shine. www.maccosmetics.com
3. Recreate Knightley's smouldering eyes with the 24/7 Glide-On Eye Pencil in Perversion. www.urbandecay.com
4. Red lips exude confidence and complement Knightley's dark features. Try MAC's Mattene Lipstick in Rouge Eden. Read more

Whether it's in the form of a clutch, high heel shoe or lipstick, colour is on our minds this season. "Take cues from the runway and opt for bright makeup products that will make your features pop," says makeup artist Rita Stirpe. With a swipe of coral lipstick and a coat of mascara, you will create a beach-ready look that complements your summer glow. For those of you who want to highlight your pretty peepers, don't be afraid to experiment with sea blue eye shadows for your next date night. Complete your playful look with a mani and pedi that screams summer.
Read more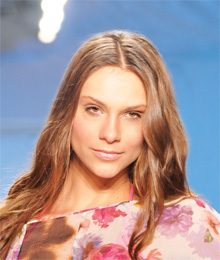 The fresh face, with a dusting of colour on eyes, lips and cheeks introduced on the runways back in the fall, has reappeared at spring and summer fashion shows. Faces are luminous, with a barely there look, and neutral shades help to complement skin tones. "The focus rests on soft eyes with little mascara, full and defined eyebrows, light pink lips and bronzer to replace blush," says makeup artist Rita Stirpe.
We will still see some intense shades, but rather toned-down versions of the neon colours seen last summer. Smoky eyes will return, combined with sparkling shadows, and eyes will be lined with sheer pastels such as lavender, metallic, green and baby blues. You will see the classic red lip making a statement
this season.
Read more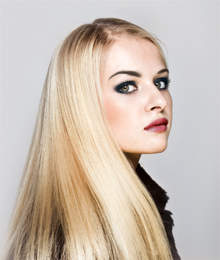 1. What are the three hottest beauty looks right now?
I'm excited about wine-stained lips, dark blue hues and bold brows.
2. What products can achieve each look?
Anyone can wear a rich colour on their lips, as long as it's the right shade. A semi-transparent wine is a perfect alternative to the red lip, which can be achieved with Mac's lipstick in Sheer Plum.
Blue is a fall must-have in your makeup collection. To create a a smoky eye using this colour, opt for a royal blue eyeliner as opposed to black. Try Mac's Navy Stain Powerpoint Pencil or Auto-de-blu Technakohl eye pencil.
Thick brows frame your face and give a bold look. Use Chanel Sculpting Eyebrow Pencil to fill in Read more