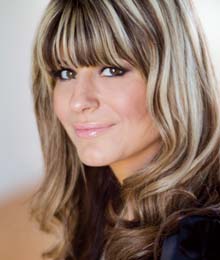 Tease the season for amped-up eyes and angelic complexions. Makeup artist Rita Stirpe shows us how.
1. Express your eyes with a seductive stare using Infallible Never Fail Eyeliner by L'Oréal
2. Kiss your cupid's bow with a stroke of MAC's Subculture lip liner
3. Blend Lise Watier's Couleur Folle Mineral Loose Powder Eyeshadow in Folie D'or for a star-studded wink
4. Create a sultry smokescreen with the Black Pearl Eye Palette from Bobbi Brown
Read more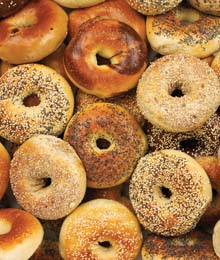 City Life Magazine gives you 10 good reasons not to cry on your birthday. We've scoured the GTA and uncovered free merchandise, food and fun for you to save hundreds of dollars on the one day you can.
1. COMPLIMENTS OF THE CHEF
For those who think there's no such thing as a free lunch, feast your eyes on Tucker's Marketplace's free birthday buffet. Located in Mississauga, Burlington and Etobicoke, this culinary hot spot will make you salivate on that special day with scratch-made soup, hand-carved roast beef and crème caramel. Just show some proof and enjoy the bread pudding! Value is $18.99 on weekdays and $22.99 on weekends.
www.tuckers.ca
2. IN CASE YOU DIDN'T KNOW
This is the ideal deal for the good friend who offers to treat their birthday buddy. The rules are simple: simply pick up the celebratory chum, take them to the nearest Casey's restaurant, order yourself a delicious entrée (min. $14.99) with a drink and let Casey's cover the cost of your ID-carrying comrade.
Maximum Value is $14.99.
www.caseysbarandgrill.com
Read more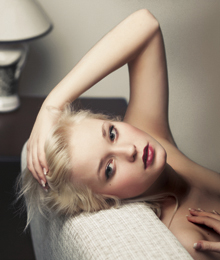 Josie Maran Luxury Bear Naked Wipes
Take care of your sun-drenched skin with these natural makeup removing wipes. A blend of aloe vera, chamomile, cucumber, and vitamin E will soothe and revitalize your complexion. www.sephora.com
Sephora Makeup Bag
This sexy faux-snakeskin makeup bag is perfect for all of your fall essentials. Bold, stylish and compact, it's your style sidekick this fall. www.sephora.com
Bobbi Brown Desert Twilight
With eight neutral shades to choose from, this eyeshadow palette will complement the warm fall colours in your wardrobe. www.sephora.com Read more

Time isn't the only thing that ages and changes your skin. The sun is a major culprit when it comes to fine lines, wrinkles and altered pigmentation. "A person should look for an SPF of at least 30 and it should say broad spectrum, which means that it covers UVA, as well as UVB radiation," says dermatologist Cheryl Rosen, national director of the Canadian Dermatology Association's sun awareness program. "They can both damage DNA and they can both cause skin cancer." The Food and Drug Administration (FDA) recommends reapplying sunscreen every two hours, which is especially important during long periods of sun exposure. On how to prevent sunspots, Dr. Rosen suggests playing it safe. "Wear a hat, seek shade, and play your tennis game at nine in the morning instead of noon."
Read more

Whether it's in the form of a clutch, high heel shoe or lipstick, colour is on our minds this season. "Take cues from the runway and opt for bright makeup products that will make your features pop," says makeup artist Rita Stirpe. With a swipe of coral lipstick and a coat of mascara, you will create a beach-ready look that complements your summer glow. For those of you who want to highlight your pretty peepers, don't be afraid to experiment with sea blue eye shadows for your next date night. Complete your playful look with a mani and pedi that screams summer.
Read more