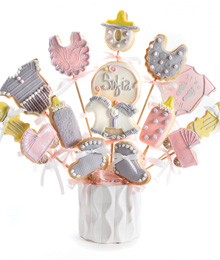 There's nothing quite like a homemade cookie – each soft bite filling you with scrumptious and nostalgic pleasures. The Cookie Messenger holds these age-old sentimentalities close to the heart with each stunning and delicious cookie bouquet it creates.
"It's a feast for the eyes, as well as the palate," says Daniela Nicosia, co-owner of The Cookie Messenger, Canada's only cookie bouquet company. Along with her partner, Gioia Grandinetti, the pair creates colourful arrangements of edible art that are ideal for any occasion. For spring celebrations, a pastel floral bouquet will break the mould of conventional sweets, and with Mother's Day around the bend, a personalized family bouquet with your mother's photo as the centrepiece is a unique and considerate way of expressing appreciation.
Read more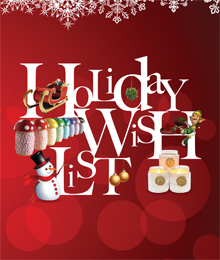 Bells are ringing, lights are glowing and the snow is falling – the holiday season is upon us once again. As the city transforms into a winter wonderland, filling your heart with that holiday cheer, it's also time to dive into those crowded malls in search of smile-inducing gifts.
No doubt you've probably already embarked on several of these adventures, crossing friends and family members off your list; but there always seems to be that one person you can't find the right gift for – that finicky friend or special someone who needs the perfect present.
Finding those final gifts can be a challenge, but not to worry. We've explored the city to put together our yearly Holiday Wish List to help you wrap your way through the Holidays! Read more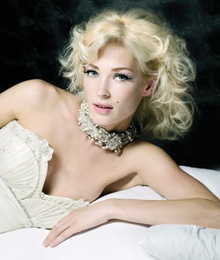 We've done all the legwork, all you need to do is pick your favourites.
From the classic to the innovative, Studio Sposa's diverse collection of wedding dresses features renowned designers that continuously push the envelope of elegance. www.studiosposa.ca
This floral lampshade will keep summer on the mind all through the cold. www.anthropologie.com
Selene nestles Italy's unmistakable style comfortably into your home with simple and modern furniture that is as refined as it is revered. www.selenefurniture.com
Planning for an autumn wedding? Dizennio Floral's custom arrangements are beautifully orchestrated and won't let any detail fall to the wayside. Read more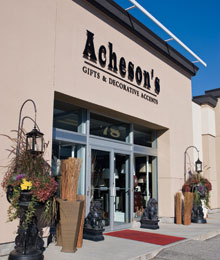 The royal wedding may be unfolding across the pond, but Orangeville, Ont. is closer to Britain than you think. You can thank Dianne Acheson for that.
Her eponymous boutique will lavish guests with all-day tea, finger sandwiches and scones as it broadcasts the elaborate nuptials of Prince William and Kate Middleton in the wee hours of April 29.
Not on the guest list? Watch history unfold at the Orangeville location of Acheson's Gifts & Decorative Accents as it hosts a royal wedding get-together on April 29, starting at 5 a.m.
The perfect setting for a momentous union, Acheson's Gifts & Decorative Accents is replete with British-inspired vignettes and Union Jack home décor; seafaring pictures and Read more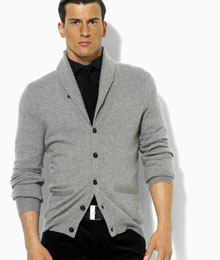 Fall back into style this season with the latest in fashion, food, gifts, and gadgets. From the businessman to the homebody – there is something for everyone.
Wasabi Peanuts Give your nuts a kick and turn to World of Flavours Wasabi Peanuts, created by President's Choice. www.presidentschoice.ca
Demaria Available at Cupido, DEMARIA blends tradition and fashion, creating an innovative collection. www.cupidodesigns.com
Guitar Cufflink Rock out in style and add a finishing touch to any outfit with this bold and adjustable guitar cuff. www.etsy.com
Hugo Boss Business meets pleasure as you embody Read more
1. Christmas bells are not going to be the only thing ringing this season. Let your little one add the Anthropologie vintage rotary phone to their fun-filled collection. Read more