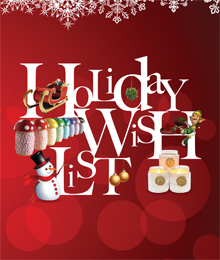 Bells are ringing, lights are glowing and the snow is falling – the holiday season is upon us once again. As the city transforms into a winter wonderland, filling your heart with that holiday cheer, it's also time to dive into those crowded malls in search of smile-inducing gifts.
No doubt you've probably already embarked on several of these adventures, crossing friends and family members off your list; but there always seems to be that one person you can't find the right gift for – that finicky friend or special someone who needs the perfect present.
Finding those final gifts can be a challenge, but not to worry. We've explored the city to put together our yearly Holiday Wish List to help you wrap your way through the Holidays! Read more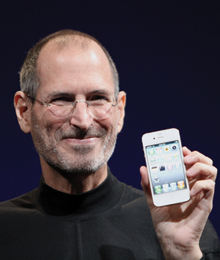 When Albert Einstein formulated E = mc2, he changed how we looked at the universe. When John Lennon told us to Imagine, he changed how we heard music. And when Steve Jobs gave us a new device, he changed how we interacted with technology. When the Internet exploded with dialogue discussing the passing of the 56-year-old Apple co-founder on October 5, it can be said with all confidence that millions of people did it using the products he created. This is his legacy; this is the most important innovator in the last 35 years.
No one, especially in the world of technology, has influenced more lives than Jobs. Rival developer Bill Gates spoke of the pleasure of knowing him, Facebook creator Mark Zuckerberg thanked him for showing "what you build can change the world," celebrities wished him a heartfelt farewell, U.S. President Barack Obama Read more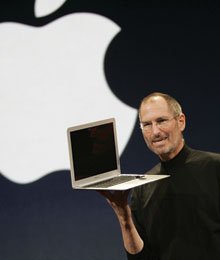 If you were using an Apple computer in the early '90s, you were part of a small cult-like group of people using a deteriorating product. With limited available software, declining sales and the absence of a true leader, Apple was undergoing gloomy technological Dark Ages that made it difficult to stay competitive. This is hard to believe today, where everybody who's anybody has at least one of the company's products.
Whether walking to school listening to your iPod or driving downtown with directions from your iPhone, you're now on the other side of the fence. People everywhere are discovering why stores stock their shelves from top to bottom with Apple products, compared to a small cornered section 15 years ago. Apple can proudly say it's won a hard battle to become No. 1, and fans are no longer part of a tiny sect. Read more