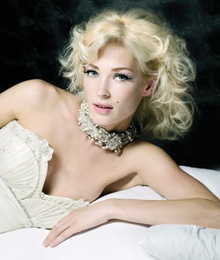 We've done all the legwork, all you need to do is pick your favourites.
From the classic to the innovative, Studio Sposa's diverse collection of wedding dresses features renowned designers that continuously push the envelope of elegance. www.studiosposa.ca
This floral lampshade will keep summer on the mind all through the cold. www.anthropologie.com
Selene nestles Italy's unmistakable style comfortably into your home with simple and modern furniture that is as refined as it is revered. www.selenefurniture.com
Planning for an autumn wedding? Dizennio Floral's custom arrangements are beautifully orchestrated and won't let any detail fall to the wayside. Read more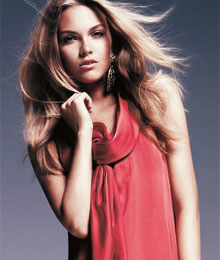 Whether a bright sun or a swarm of dark clouds consume the sky today, step out into the world wearing these effortlessly fierce fall fashions.
Stand out in the stormiest of weather in this electric turquoise number you can pull off from
9 to 5  – and after hours, too. www.inwear.com
This season, the bolder the better. Play up a simple outfit by having fun with this chunky twisted necklace. www.anthropologie.com
A sharp coat is always a great way to finish off your look. Aim for one like this must-have trench. Read more