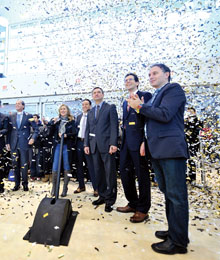 Yorkdale Shopping Centre in Toronto rolled out the red carpet this holiday season by unveiling 145,000 sq. ft. of fresh retail for spirited shoppers to revel in. The grand, multi-million dollar expansion that launched in mid-November introduced Microsoft, Ann Taylor, Kate Spade New York, Joey Restaurant and Hugo Boss among an exclusive list of hot spots.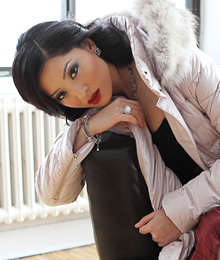 Johnny Yiu Handmade in Canada, Johnny Yiu jackets are filled with goose down to withstand harsh weather. Available in an array of cuts and colours, this fall/winter must-have is cinched with style. www.johnnyyiu.com
Anthropologie Bracelet Designed by Athens-based designer Dimitriadis and handcrafted in Greece, this canary yellow bracelet sparkles with porcelain roses and Swarovski crystals. www.anthropologie.com
Cottonfield From Cottonfield's autumn 2012 collection, this navy blue sweater is a great addition to a fall wardrobe. Wear a plaid shirt underneath to give your look a touch of sophistication. www.iccompanys.com Read more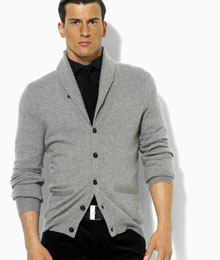 Fall back into style this season with the latest in fashion, food, gifts, and gadgets. From the businessman to the homebody – there is something for everyone.
Wasabi Peanuts Give your nuts a kick and turn to World of Flavours Wasabi Peanuts, created by President's Choice. www.presidentschoice.ca
Demaria Available at Cupido, DEMARIA blends tradition and fashion, creating an innovative collection. www.cupidodesigns.com
Guitar Cufflink Rock out in style and add a finishing touch to any outfit with this bold and adjustable guitar cuff. www.etsy.com
Hugo Boss Business meets pleasure as you embody Read more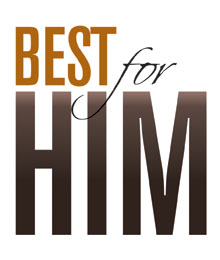 With the days getting shorter and the weather cooling down, warm your spirit with these distinctive, covetable items. Read more
Nothing looks better on a man than a sophisticated, impeccably fitting suit. Housing a plethora of styles, from fashion-forward chic to traditional favourites, Mondo Uomo owner Salvatore Greco knows this better than anyone else. With nearly 25 years of first-hand experience in men's formal wear, this fashion connoisseur will style you famous for whatever occasion you're attending.
With its contemporary formalwear line boasting designer fashion from Ermenegildo Zegna, Dolce & Gabbana, Just Cavalli, Thierry Mugler, Kenneth Cole and Hugo Boss, finding the suit of your dreams might be a challenge. "Planning a wedding can be a very stressful time," acknowledges Greco. "Because we recognize that, we are here to help you each step of the way. A fashion consultant will come to your home the morning of your wedding day to ensure you are camera-ready," adds Greco. Read more