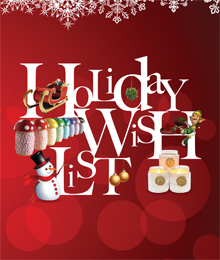 Bells are ringing, lights are glowing and the snow is falling – the holiday season is upon us once again. As the city transforms into a winter wonderland, filling your heart with that holiday cheer, it's also time to dive into those crowded malls in search of smile-inducing gifts.
No doubt you've probably already embarked on several of these adventures, crossing friends and family members off your list; but there always seems to be that one person you can't find the right gift for – that finicky friend or special someone who needs the perfect present.
Finding those final gifts can be a challenge, but not to worry. We've explored the city to put together our yearly Holiday Wish List to help you wrap your way through the Holidays! Read more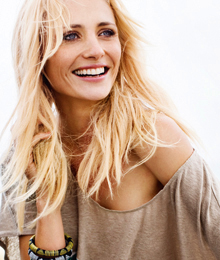 Simplicity with a splash of blooming accessories goes a long way. This sizzling season embraces a relaxed look in lightweight apparel with highlights in footwear, jewelry and handbags. Spice up your summer wardrobe with any of these must-have pieces.
Dress to Impress
Mellow yellows never get old. This classic cut halter dress is a perfect piece for a summer picnic or with some ice cream in the park. www.dynamite.ca
Jackpot
Get sun-kissed in the Bianna top by Jackpot. Wear this loose asymmetrical linen nude with graphic floral as a cute cover-up on the beach. www.iccompanys.com Read more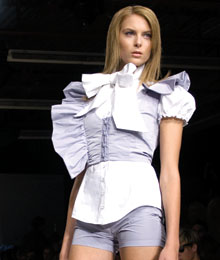 Some of the fashion industry's top designers flocked to Toronto for LG Fashion Week last fall to showcase their Spring 2010 collections. Among them was Project Runway Canada's season two finalist Jason Meyers, who wowed a fashion-infatuated audience with fresh colours and cutting-edge designs. "I really try to design with the aspects of timeless and edgy," says the Hamilton born designer, who had his own tailor as a teenager.