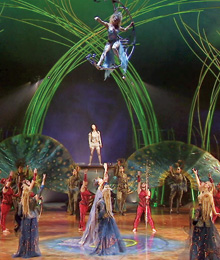 A stage is subtly illuminated with dreamy, oceanic colours; posing in its midst is a sparkling glass bowl of water. Above, an intricate web of ropes and harnesses sway lightly in mid-air, and off to the side, an acrobat stretches her muscles in quiet preparation.
This is the unusually still, silent stage of Amaluna, Cirque du Soleil's latest sensation. In a matter of days, the theatre will be brought to life with marvels beyond onlookers' wildest imaginations. For now it waits; a fantasy world undiscovered.
The term Amaluna means "mother moon" — a title that certainly fits the out-of-this-world show, which sports mind-bending acrobatic feats and tantalizing visuals. Director Diane Paulus brings the performance back down to earth with acts deeply inspired by Shakespeare's The Read more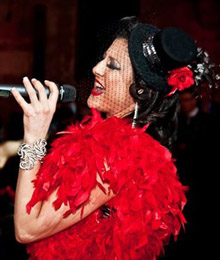 Toronto-based performing arts collective Lady Luck Productions is presenting Hotel Albergo at the Capitol Event Theatre on Sept. 23, 2012. With 15 astonishing dancers, actors, singers, musicians, acrobats and comedians, this will be a show you don't want to miss. Hotel Albergo is an interactive, family-friendly dinner theatre production about an Italian immigrant family trying to save their beloved hotel. Celebrating Toronto's rich Italian culture, the fun-loving production will have audience members laughing out loud. Read more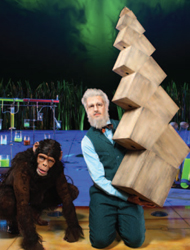 Canadian entertainment company Cirque du Soleil is set to debut the soundtrack of its latest Big Top touring show Totem on June 14, 2011. The collection of songs were composed by Bob & Bill Read more
For the first time in Canada, Jukari – a unique fitness dance class performed on a FlySet – was brought to life on March 22, 2011. Hosted at Kingwest Fitness, patrons enjoyed cocktails and a live demo of the fitness extravaganza put forth by Reebok and Cirque du Soleil.  www.reebok.com/CA/brand/jukari/
Left – Reebok and Cirque du Soleil offer a revolutionary way to get healthy with the launch of Jukari's Fit to Fly.