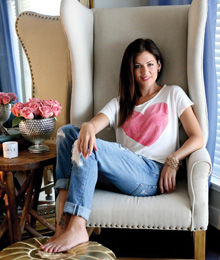 Interior designer and former Bachelorette star Jillian Harris lives life by love and design.
Q: What led you to pursue a career in interior design?
A: My family has always been very crafty and into design — well, my mom, mostly. She owned a few home décor and design stores when I was a kid and I always remember being so fascinated with moving my furniture around, decorating my room and thinking of fun colour schemes. Growing up in a small town in northern Alberta, a career as an interior designer wasn't really an option. It wasn't until I moved to Calgary and was juggling a waitressing job at Cactus Club and a retail job at Caban that I fell in love with the idea of being a designer. Shortly after, I applied to be the executive assistant to the creative director of Cactus Club and it was then that my career in design was born. Read more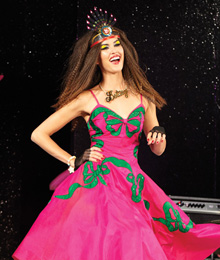 Bursting with fresh colours, bold patterns and striking attitude, Mercedes-Benz Fashion Week in New York rocked the runways and wowed fashion lovers. Vera Wang, Carlos Miele and Naeem Khan brought a flush of culture and colour with Indian-inspired masterpieces; fairy tale couture is making a comeback thanks to designers Oscar de la Renta and Carolina Herrera; and a barrel of hot trends can be chalked up to Betsey Johnson, the queen of fun. The coming months will see a rush of brilliant colours, and fashionistas will play a little truth-or-dare with the upcoming leather and cut-out trends. This trend report promises a season stuffed with fun ways to twist the classics and add personal touches. Here is your chance to glimpse your year's shopping list! Read more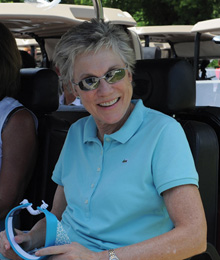 The Anne Murray Charity Golf Classic in support of Colon Cancer Canada was held at Angus Glen Golf Club and Conference Centre with over 200 golfers enjoying 18 holes of award-winning golf, lunch, cocktails, dinner and extras. The tournament, established in 2004 to raise funds and awareness for colon cancer, has grown in exciting new ways with the addition of Anne Murray and her celebrity guests. This year's event included some of the most notable figures in Canadian culture, sports and news.
www.coloncancercanada.ca
Read more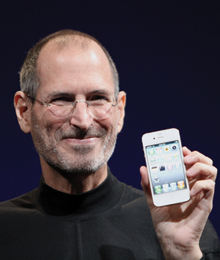 When Albert Einstein formulated E = mc2, he changed how we looked at the universe. When John Lennon told us to Imagine, he changed how we heard music. And when Steve Jobs gave us a new device, he changed how we interacted with technology. When the Internet exploded with dialogue discussing the passing of the 56-year-old Apple co-founder on October 5, it can be said with all confidence that millions of people did it using the products he created. This is his legacy; this is the most important innovator in the last 35 years.
No one, especially in the world of technology, has influenced more lives than Jobs. Rival developer Bill Gates spoke of the pleasure of knowing him, Facebook creator Mark Zuckerberg thanked him for showing "what you build can change the world," celebrities wished him a heartfelt farewell, U.S. President Barack Obama Read more