Lisa Ray is in her own world right now. The acclaimed Canadian actress appears faraway from the photographer, videographer and stylists that have formed a tight circle around her. Even the intense stare of studio lights can't assuage her green gaze as she ironically sways to the orchestral sound of Arcade Fire's Empty Room. Wearing Christian Louboutin shoes on her feet, a white silk-chiffon Réva Mivasagar dress on her body and the lyrics When I'm by myself, I can be myself on her face, Ray's angelic feathers are as unruffled as it gets.
With a self-assurance and practiced poise that's poetically performed, you would never guess that the spirited 39-year-old considers herself an introvert. "I need time alone. I'm quite shy at my core and at my being and I don't really invite attention," says Ray. That's not the case, however, when the red light [Read more]
Glamour has our society swimming in a sparkling sea of delusion and vanity has a whole new face that can't move its forehead. With this in mind it is no wonder HBO's hit show Entourage has become so popular. It reflects powerful distractions that throw human beings off their personal course to achieve their full potential, including the procrastinator's drug of choice that's being smoked in 50 per cent of their episodes – marijuana. The creators of Entourage continue to master in the art of manipulating and exploiting human weakness.
The team at Entourage has chosen not to shy away from the proverbial fast lane and the toxic consequences that their actors never take seriously. Also interesting is the real-world application of flirtation with this "road of spoils" or "fast-lane" lifestyle. This often tempts its patrons with an exciting taste for the senses that leads to a desire to continually live life in a way that ignores the inner [Read more]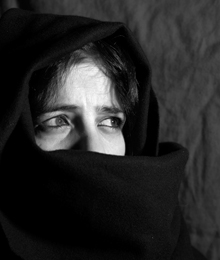 [UPDATED]
Once upon a time, a princess and her prince lived in a high tower. Then reality arrived with a forceful push, felling the princess to her battered knees. She held her bloodied head up, her gaze in the looking glass reflecting the scars of a hostage.
Shackled by custom or written law, women and girls around the world continue to live in a dark, controlled existence that is often ignored.
From Colombia to Tajikistan, Saudi Arabia to Haiti, the fairy tale of thousands of women is to embark on a flight to freedom – the right to vote and drive and walk down the road without fear of being raped or sexually mutilated or burned or murdered. [Read more]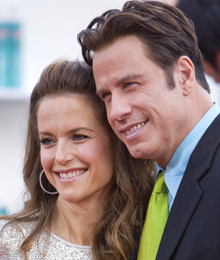 "The secret to a good and successful marriage is to not look for secret formulas," laughed John Travolta when I spoke to him in Los Angeles way back in 1995. It was the morning after his Golden Globe win for Best Actor (Get Shorty) and just four years after his marriage to actress Kelly Preston. "It really just comes down to being yourself, being honest and remembering that you have to give as much as you take."
Travolta met Preston when he was a Hollywood star on his way down and she was a young actress on the way up. Both were in relationships when they met and worked together for the first time on a film called The Experts in 1987. They had a lot in common – they were both Scientologists – but Preston was married to actor Kevin Gage at the time. After divorcing Gage in 1987, Preston began a relationship with actor Charlie Sheen. Sheen proposed [Read more]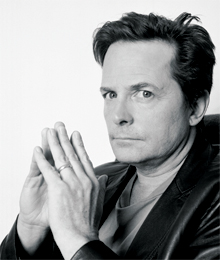 His brain and pill playing nice at alchemy, Michael J. Fox rose from the ground and onto the platform at the closing 2010 Winter Olympic Games, smoothly delivering a tongue-in-cheek monologue on Canada's back bacon and 'I'm sorry' stereotypes. Comedic pokes at Canadiana aside, his flawless flow of words was what engaged the audience and viewers around the world. His unwavering gait and quick smile called for the crowd to rise to its feet to celebrate the victory and fortitude of the human spirit, garnering the loudest standing ovation on that mild Vancouver night.
He inhales conviction and exhales hope and because of that, we believe.
Michael J. Fox, 49, has Parkinson's disease, a disease that tears at the brain, our throne of intelligence. The condition [Read more]
Over the last couple of months, hello-kisses and pleasantries of 'how are you?' and 'can you believe this weather' have been replaced by distant smiles and rhetoric fringed with panic and utter confusion. All this – while worshiped Purell dispensers of a palpable deity status not seen since SARS's heyday, oust Holy Water at religious gatherings.
Since health officials declared in October the 'Second Wave' of a pandemic that was first reported in Mexico this past spring – the 2009 flu pandemic, a.k.a. swine flu and politically appropriate, H1N1 influenza virus – the hottest topic these days is whether to sink or swim with the biggest mass vaccination program that has sloshed and frothed onto Canadian shores. [Read more]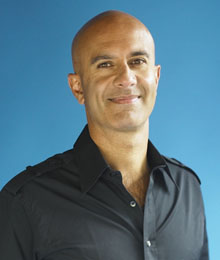 In a world filled with chaos, author Robin Sharma reaches into the depths of life's experiences, engaging his readers to see an inspiring revelation where happiness is an attainable process, not a final destination. [Read more]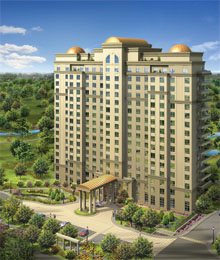 As the third tower of Bellaria Residences prepares to debut its splendour, the lavish condominium complex set in the expanding city of Vaughan is proving that good things do come in threes. Carving a niche in the luxury condo market, Bellaria sets the standards high for those who want to follow in its footsteps.
A feat superbly accomplished by Solmar Development Corporation, the lavish Tower 1 and Tower 2 structures of Bellaria Residences are not just the first high rises in Vaughan, but the epitome of a fairytale lifestyle with all the trimmings. "As a Bellaria resident, I can say wholeheartedly that it's a great place to live," says Amal Mishaiel. "The building itself is aesthetically beautiful and meticulously kept. Often times, my guests feel as though they are in a hotel rather than a residence," she gushes. [Read more]