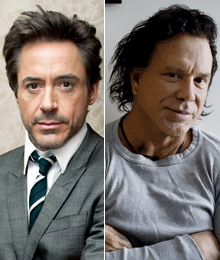 There are no accidents; everything happens for a reason. Those who choose not to learn from their mistakes are doomed. As they say, there is no worse fool than an old fool. For life is a learning experience and mistakes are one of the courses available in the curriculum of life. The more lessons we learn from the mistakes we make, the wiser we will be. What we must keep in mind is our dreams, however ridiculous they sound. Everyone is good at something and belief can be the strongest driving force that can make any of our dreams possible. Fame comes and goes, stars rise and fall, but dreams live forever. Two of the greatest examples available for us to draw from are Robert Downey Jr. and Mickey Rourke. If mistakes plus lessons learnt equals wisdom, then these two must be the wisest men in Hollywood. Read more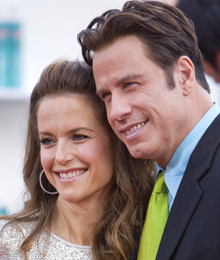 "The secret to a good and successful marriage is to not look for secret formulas," laughed John Travolta when I spoke to him in Los Angeles way back in 1995. It was the morning after his Golden Globe win for Best Actor (Get Shorty) and just four years after his marriage to actress Kelly Preston. "It really just comes down to being yourself, being honest and remembering that you have to give as much as you take."
Travolta met Preston when he was a Hollywood star on his way down and she was a young actress on the way up. Both were in relationships when they met and worked together for the first time on a film called The Experts in 1987. They had a lot in common – they were both Scientologists – but Preston was married to actor Kevin Gage at the time. After divorcing Gage in 1987, Preston began a relationship with actor Charlie Sheen. Sheen proposed Read more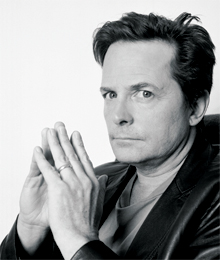 His brain and pill playing nice at alchemy, Michael J. Fox rose from the ground and onto the platform at the closing 2010 Winter Olympic Games, smoothly delivering a tongue-in-cheek monologue on Canada's back bacon and 'I'm sorry' stereotypes. Comedic pokes at Canadiana aside, his flawless flow of words was what engaged the audience and viewers around the world. His unwavering gait and quick smile called for the crowd to rise to its feet to celebrate the victory and fortitude of the human spirit, garnering the loudest standing ovation on that mild Vancouver night.
He inhales conviction and exhales hope and because of that, we believe.
Michael J. Fox, 49, has Parkinson's disease, a disease that tears at the brain, our throne of intelligence. The condition Read more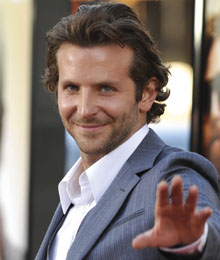 Thanks to recent box office hits like Yes Man, He's Just Not That Into You and The Hangover, Pennsylvania native Bradley Cooper has been upping his way towards the Hollywood A-list.  His magnetic swagger, chiselled good looks and of course, his acting talent, is allowing the American to abandon his status as a supporting actor to bask in the limelight of a leading man.
Bradley Cooper was born on Jan. 5, 1975, in Philadelphia, Pennsylvania, to an Italian-American mother and an Irish-American father. In 1997, having just completed an honours degree in English at Georgetown University, 22-year-old Cooper packed his bags and headed for the city so nice they named it twice.
Upon his arrival in the Big Apple, Cooper, who was stung with the acting bug, enrolled himself at the Actors Studio Drama Read more