The telltale ting of the sitar provides the soundtrack to my first meditation class. A wooden flute weaves its way through the track and already I feel like my preconceived notions about meditating are being met. The sounds are coming from a stereo in a simple meeting room at the North York Public Library. I make my way to the back to avoid standing out in a crowd of about 20 presumed masters that seem far more attuned.
Despite my cavalier best efforts to camouflage myself, I am quickly discovered. Someone hands me an informative diagram for beginners on how to raise the Kundalini (a dormant, corporeal energy at the base of the spine viewed as a motherly spirit) and a biography on the founder of Sahaja Yoga meditation. A gentle-looking Russian man stands at the helm of the room, anxious to begin. He introduces Read more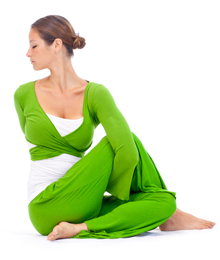 What is it about yoga that appeals to many people from a variety of backgrounds, ages  and lifestyles?  These days, yoga is as popular as any type of physical activity, such as running, spinning, weight training and boot camp. As such, yoga's popularity is a result of a feeling one is left with at the end of a class.  Like all good physical activity, one experiences freedom from stress as endorphins release to create a feeling of ease and relaxation; however, yoga also strives to bring peace and tranquility. Through a combination of poses, breathing and meditation, yoga teaches us how to access the peace and joy that at times is buried deep. Yoga not only provides a fantastic physical workout, but also delves deeper into the mind and spirit by promoting a union of these three elements. In Sanskrit, yoga means to yoke or unify; therefore the objective of yoga is to bring harmony and balance to the mind, body and spirit. Read more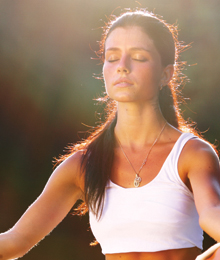 When Kathryn Curtis put her passion for yoga to the test, the results were quite riveting. The PhD student in York University's department of psychology, faculty of health, is the lead author of a pilot research project that suggests yoga reduces physical and psychological symptoms in women with fibromyalgia, a condition that causes fatigue and chronic pain in muscles and joints. "I was inspired to do this project as I have a deep love for all aspects of yoga, and wanted to be able to make this practice accessible to those who might benefit from it most," says Curtis.
Eligible research candidates completed an eight-week yoga intervention in which they provided pre- and post-program salivary cortisol samples, attended two 75-minute hatha yoga sessions weekly, filled out multiple questionnaires concerning pain, and took part in a final follow-up session. In total, 19 female Read more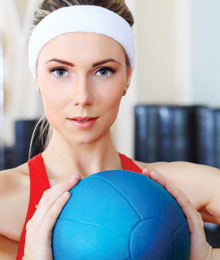 Committing to a healthy lifestyle is like walking a tightrope: it requires balance, determination, and is easy to fall off. There are plenty of ways to keep you on this difficult path, but even more to pull you off, like that ever-so-tempting fastfood craving. Anytime Fitness will keep you committed by offering a gym that embodies the very definition of "convenience."
Tony Caparotta – former owner of Fitness Source – has been in the fitness industry for 27 years. After selling his business, he discovered Anytime Fitness – a U.S.-based, community driven club that strives to be exactly what the name implies: a gym open at "any time."
"That little key card grants members full access, giving them ownership; they come in here and treat it like it's their own facility, and it works," explains Caparotta Read more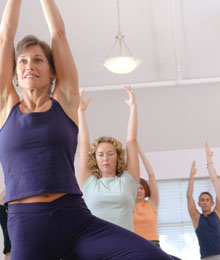 Besides giving you long, lean muscles and a toned body, hot yoga is bursting with healthy benefits to transform your figure and your life. The intricate positions that are used in yoga improve flexibility and posture, while the sweating produced in this tension relieving exercise releases toxins. If that's not enough, its smooth, fluid movements massage your organs and lubricate your joints, aiding in digestion and preventing arthritis. When you add all of this to the serenity of a clear, focused mind – not to mention that unmistakable post-yoga glow – there's simply no better way to discover a leaner, more youthful you. www.hotyogawellness.com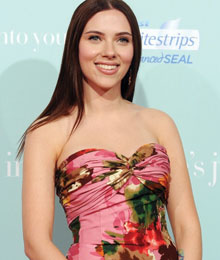 Hit the town in great finds.
1. Chanel
Do like voluptuous screen vixen Brigitte Bardot and define your peepers with black kohl eyeliner. If you feel this retro look is loaded with too much drama, simply shorten the length of the line. Be demure and pair it with a neutral look. http://uma.chanel.com
2. Kindergallery
Colourful and clever, this piece by ISAK is a classic example of Sandra Isaksson's thoughtful designs. Selecting fine artwork from across the globe that appeals to both children and their parents, Kindergallery has an eye for art that tugs at the aesthetic strings of all ages. Let this family-friendly find from across Read more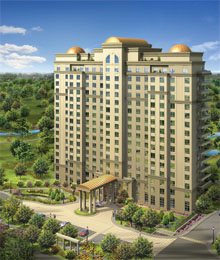 As the third tower of Bellaria Residences prepares to debut its splendour, the lavish condominium complex set in the expanding city of Vaughan is proving that good things do come in threes. Carving a niche in the luxury condo market, Bellaria sets the standards high for those who want to follow in its footsteps.
A feat superbly accomplished by Solmar Development Corporation, the lavish Tower 1 and Tower 2 structures of Bellaria Residences are not just the first high rises in Vaughan, but the epitome of a fairytale lifestyle with all the trimmings. "As a Bellaria resident, I can say wholeheartedly that it's a great place to live," says Amal Mishaiel. "The building itself is aesthetically beautiful and meticulously kept. Often times, my guests feel as though they are in a hotel rather than a residence," she gushes. Read more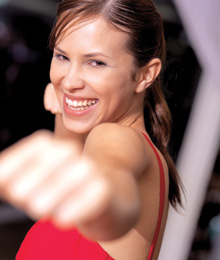 Whether you are just starting out on your fitness journey or you're a seasoned pro, Pure FX Fitness has the right tools to get you into tip-top shape this summer. Since its opening in April 2007, co-owners and fitness specialists Lora Calabro and Andrew Jones shaved off an astonishing 3,775 pounds and 2,358 inches off their devoted members, a true testament to their winning formula.
"Encouragement, motivation and drive are the key elements to staying in shape," explains Calabro. "We make our workout routines pure and simple. We get you results," adds Jones, the lead trainer for the two-storey, state-of-the-art facility. Housing a multitude of different workout regimes from personal training, energizing group classes including spinning classes, power flow yoga, kick boxing, core-a-lates and Zumba®, you can now invigorate your fitness routine with a unique or salsa-infused approach. "We are also very excited to introduce a new and innovative fitness machine that will provide you with a total body workout that cuts your cardio time in half! Feel free to drop in and give it a try!" explains Calabro. Read more