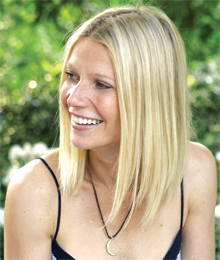 When you're an actress-turned-mom-turned-blogger-turned-singer, you're bound to have a lot on your plate. But Gwyneth Paltrow just couldn't resist adding yet another entree to her CV – a cookbook author.
With her statuesque figure and peaches-and-cream complexion, the award-winning actress is just at home in her kitchen than she is on the stage, having developed a passion for food after sharing treasured moments cooking alongside her late father, filmmaker Bruce Paltrow. Stretching beyond her role as actress, Paltrow's adoration for food imparted by her dad culminates in My Father's Daughter (Grand Central Life & Style, 2011), which is now a bestseller. "For me, I kind of feel like everybody in the whole world has passions that they should be pursuing … if people see me doing different things … maybe they would think, Read more
A marriage on the brink and a best friend battling severe depression gave a Toronto man two good reasons to start reminding himself of the simple things in life. "I was in what I guess you could call a bit of a doom-and- gloom phase," says 30-year-old Neil Pasricha, who is now a best-selling, award-winning author. While he admits that starting a blog wasn't the most innovative idea he's ever had, it turned out to be one of his most rewarding. Over the next year, Pasricha used his site, www.1000awesomethings.com, as a global platform to list life's little wonders, adding colourful and often comical commentary to joys that almost everyone can relate to. Finding money in your coat pocket, watching The Price is Right when you're home sick, popping bubble wrap, fixing electronics by smacking them and the smell of new books all made the page. "It was really fulfilling and really fun but the other parts of my life started getting worse," says Pasricha, who earned his MBA from Harvard. Read more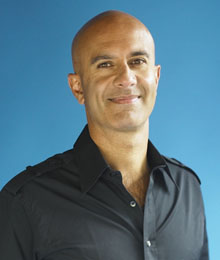 In a world filled with chaos, author Robin Sharma reaches into the depths of life's experiences, engaging his readers to see an inspiring revelation where happiness is an attainable process, not a final destination. Read more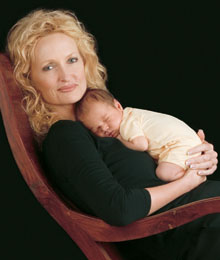 Recognized as the world's most famous baby photographer, Anne Geddes doesn't just capture the first moments of a baby's life, but reveals that we should treat our fragile environment with love and protection – just as we do our little ones.
April showers bring Mayflowers, which bloom from the Earth's dark breast as the sun's embrace heals the clinch of winter's cold. And while the quiet fire of spring unleashes quaint gardens and the birds' chorus serenades a blushing sunrise, at times the seasons may hesitate their course. "The Chilean poet Pablo Neruda once said: 'They can cut all the flowers, but they can't stop the spring,'" recalls celebrated artist Anne Geddes. As the world's most prolific baby photographer, she sets to work in a surprisingly quiet photography studio, set in Sydney, Australia. Yet as her precious models drift to sleep against fluffs of supple cotton, Read more