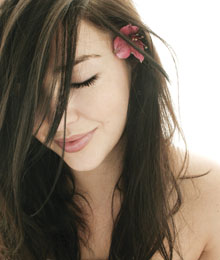 LUSH LIP BALMS
Have your pick of flavoured balms. From sweet honey to chocolate, this makes a great primer before putting on your favorite lipstick.  $6.95 www.lush.ca
WHITE MUSK FOAM BATH
As the bubbles surround you, close your eyes and envision a tropical island. With a sweet coconut scent and moisturizing contents, always achieve that soft, clean feeling.  $18 www.thebodyshop.ca
HI-SHINE LIP TREATMENT
Have it all: kissable lips and a flawless colour finish.  Hydrate with the dermatologist approved gloss that repairs skin's moisturizing barrier. Read more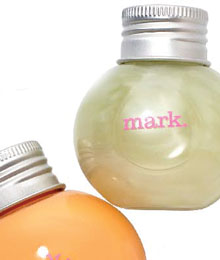 Stocking stuffers?
Something for the girl who has everything?
Looking to treat yourself?
Start checking items off your shopping list with these beauty gift ideas! Read more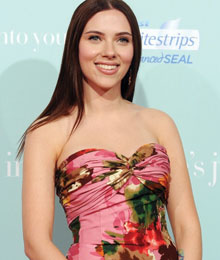 Hit the town in great finds.
1. Chanel
Do like voluptuous screen vixen Brigitte Bardot and define your peepers with black kohl eyeliner. If you feel this retro look is loaded with too much drama, simply shorten the length of the line. Be demure and pair it with a neutral look. http://uma.chanel.com
2. Kindergallery
Colourful and clever, this piece by ISAK is a classic example of Sandra Isaksson's thoughtful designs. Selecting fine artwork from across the globe that appeals to both children and their parents, Kindergallery has an eye for art that tugs at the aesthetic strings of all ages. Let this family-friendly find from across Read more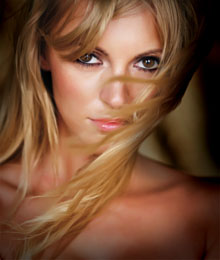 Fill up your goody bag with this season's beauty treats, specially suited for a night on the town… and that's surely no trick!
1. BENEFIT BAD GAL MASCARA Watch your eyes pop with this plum-coloured mascara, built to intensify your lashes with volume. www.benefitcosmetics.com
2. TWILIGHT WOODS FRAGRANCE Feel magic and enchantment as the floral and creamy wood notes captivate your soul and evoke mystery and true femininity. You never know, Edward Cullen might pick up your scent! www.bathandbodyworks.com
3. COLOUR RICHE ANTI-AGING LIPCOLOUR Enhance the fullness of your lips and fight the signs of aging all at once with L'Oréal's best-selling lip colour – now containing anti-aging serum. www.lorealparis.ca Read more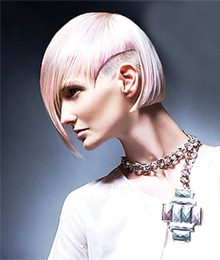 Some of the best businesses begin in the daydreams of passionate people who are crazy about their craft. After years of diligent work, esthetician Claudia Bruno took her heart's desires and opened up Salon Shyne by Claudia's Esthetics in the centre of Vaughan. "I've been in the business for 12 years," beams Claudia. "I set goals for myself and now I have Salon Shyne by Claudia's Esthetics."
Claudia's aspirations became a reality in early June of this year when she proudly cut the ribbon for her full-service salon that has been successfully catering to the needs of the community. Claudia aimed to establish a place that reached outside the realms of your typical hairdresser or esthetics bar. Understanding that her clients' lives are busy enough as it is, she created a place where people can get pampered. Offering a wide range of hair and esthetic services, customers don't have to waste time and money Read more
Before the back-to-school madness of buying books, packing lunches and early mornings, treat your body and soul to every last bit of the season with these relaxing summer indulgences.
1. MOROCCO SWEET FIG & ARAGON BODY LOTION With a concentrated amount of vitamin E, other antioxidants and essential fatty acids, this silky lotion conditions, softens and caresses your skin while a peppermint extract keeps you invigorated. $19.50
www.bathandbodyworks.com
2. SANCTUARY CREME SOUFFLÉ Instantly give your skin the satiny smooth skin it craves from the spa with this whipped, up, light and fluffy body cream! $16.99
www.thesanctuary.co.uk Read more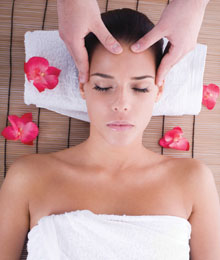 With summer in full swing, it's time to gear up for a season of sun-soaked days and fun-filled nights. But as your social calendar begins to overflow with garden parties, swanky soirees and exotic beach getaways, will you be looking your best?
Turn to Crystal Water Salon and Spa to help you uncover a slimmer, firmer, younger-looking you without the pain of surgery, the fuss of a fitness regime or the deprivation of a strict diet.
"Your appearance is the single most important accessory you'll ever have," says Tina Lombardi, who co-owns the salon and medical spa with her mother, Loretta Lombardi. "If you don't look good, you won't feel good." Read more
With a cosmetic market booming with chemically laden potions, it can be hard to find the perfect tools in your skin regime. Look to organic solutions that will lift your spirit with sensuous ingredients that protect your skin and the environment from harsh chemicals. After all, true beauty unveils itself naturally. Read more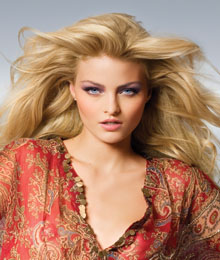 One of the City's Top Stylists — You don't have to be in Hollywood to look like a celebrity, because David Grossi and his creative team of hairstylists at L.A Hair Design can give you the glamorous look you've always dreamt of.
From elegant up-dos to funky trendsetting styles, L.A Hair Design holds no boundaries when it comes to creating the perfect look. "Anything I can see with my eyes I can do with my hands," says Grossi. Attracting clients with his masterworks, Grossi has many industry awards under his belt, including first place in the Goldwell Colour and Cut Competition. He is also proud to have dressed the first runner-up of Miss Teen Toronto with a spectacular hairstyle and professional makeup. By way of a booming business, there is no stopping this hairstyle maverick. Read more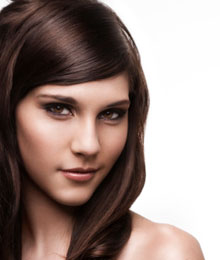 One of the City's Top Stylists — Ever since Salon E'vvero opened its doors five years ago, it has brought vibrant and friendly service in a modern and youthful atmosphere. Having culled over 20 years of experience, owner Maria Triumbari guides her clients with hair-saving tips and lavish styles. "Consult someone first before you go out on a whim," she advises. "Don't ever colour your own hair – I think that is the biggest mistake women make." So what does Triumbari recommend when it comes to keeping your hair manageable and oh-so-soft? "Moroccan oil is my best-kept secret to luscious, healthy hair," she reveals.
Surrounding herself with a talented and energetic team, Triumbari ensures that each member stays on top of the latest trends of the hairstyling world by attending seminars and Read more