A company that has stood the test of time, Bancheri Bros. Interlock & Paving Corp. has transcended generations, fusing past traditions with modern materials. Aside from its revered paving and interlocking services, the company enhances its projects with landscaping, fountains and flowerbeds.
With projects throughout the GTA boasting the Bancheri brothers' superior work, this 25-year-old company makes homes sparkle with curb appeal. "Our clients appreciate our professionalism and efficiency," says Charlie Bancheri, who runs the company with his father, Filippo, and uncle Salvatore. "We're clean, courteous, and we concentrate on one job at a time, which allows us to finish projects very quickly."
The mark of a Bancheri Bros. project is its artistic Read more
Model-turned-swimsuit-designer Sonia Vera knows what the trendy, jet-setting woman wants. That's why she's blended her abundant experience and fashion savvy to create her very own line of swimwear. With star styles and all the rage colours and patterns, Vera has created a brand that shines like the sun. Read more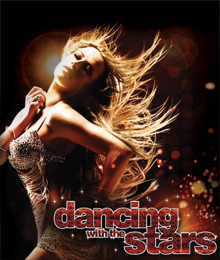 If you're like many of us, Monday night means slipping into pajamas, switching the smartphone to silent mode and watching the latest episode of Dancing with the Stars – while indulging in a bowl of freshly popped kernels, of course.
A long way from the friendly "dance-offs" of the '50s, this wildly popular reality series upped the ante – and the competition – by revamping the concept and inviting some of Tinsel Town's hottest stars to try their hand at dance's most beautiful and complicated styles.
The innovative concept has drawn a plethora of viewers, both male and female, to cheer on their favourite celebrity. Returning for its 10th season this March, the show has evolved considerably since General Hospital star Kelly Monaco took home the title in the Read more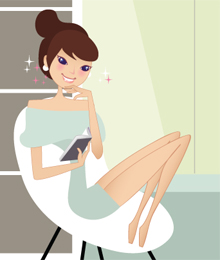 The Seedlings: My First Puzzle Book | By Phidal Publishing
This innovative book will have your little ones entertained for hours. With fun puzzles accompanied by endearing anecdotes on every page, kids will come back to this entertaining book until they have mastered all of the puzzles. Perfect for little hands and growing minds.
Healthy Sun: Healing with Sunshine and the Myths about Skin Cancer | By Casey Adams, Ph.D.
After centuries of worshipping the sun for its life-giving, therapeutic properties, we now see the sun as a cancer-inducing menace to our health. Dr. Adams delves into this hot topic, analyzing the latest studies and revealing some of the sun's more mysterious effects, including biomagnetism, light, colour and rhythmicity. Read more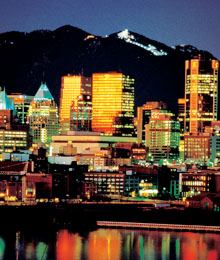 An event so powerful that it brings countries together, building bridges and setting aside differences, the Olympics is a symbol of unity. Encouraging both international competition and cooperation, the Games are a way for diverse athletes to demonstrate great strength and magnitude, the way they did in ancient Greece.
Canada is glowing with pride as it gears up to host Vancouver 2010 – an event to go down in history. Buzzing with anticipation and overflowing with international guests, there's no better time to visit this attraction-laden city. If you're lucky enough to have tickets to the Olympic or Paralympic Games, there's no doubt that you are in for a show-stopping display of athletic prowess. If not, there is still much to see.   Read more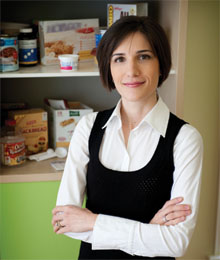 With a new year comes a new resolution. And while some of us might resolve to exercise more, take up a new hobby or become more organized, the one vow that we all have in common is to adopt healthier eating habits.
After a long, indulgent season of turkey, mashed potatoes and pumpkin pie, we should venture into spring with lighter hearts and thinner waistlines. "Spring marks a new beginning," says Barbara Parisotto, registered dietitian. "It's a great time to cleanse our bodies of toxins and that starts with improving how we eat."
Of course, with the tempting confections and deep-fried delights that call our name on the drive home, down the aisles of the grocery store, and even from our own pantry doors, this feat is not always easy. If you need that little push to get started, Read more
Catch the latest flicks.
1. Valentine's Day | February 12, 2010
From the director of Pretty Woman comes a romantic comedy that features one of the largest all-star ensemble casts in cinema history. Taking place over the course of one Valentine's Day, the star-studded troupe plays an intricate group of couples and singles whose stories of the heart intertwine throughout the movie. With enticing eye candy, dramatic breakups and heart-warming makeups, this puts a fresh twist on the pressures and expectations of this love-laden holiday. Read more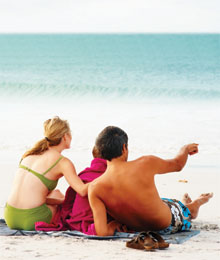 Imagine yourself sprawled by the oceanside, sipping on an icy margarita while the warm sun beats down on your skin. Miles away from your troubles, the only sound you hear is the spellbinding waves that crash against a pristine shore. The best part? You're much closer to home than you'd think.
Nestled in the heart of Naples, Florida, rests the gorgeous LaPlaya Beach and Golf Resort. With an inspired landscape and inviting suites, this hidden gem gives its guests the secluded, far-off feel of an island oasis with all the comforts and amenities of a familiar five-star resort.
Reflecting the contemporary lifestyle and easygoing attitude of South Florida, the ambiance of LaPlaya makes guests feel instantly at home. An updated twist to Florida's classic Read more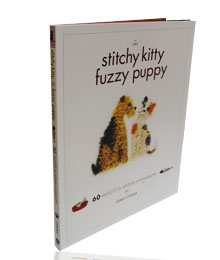 Do a little soul-searching with these unique book finds. With creative How-Tos to help you add beauty to your home life, and a true story of embracing marriage to add warmth to your love life, these reads will lift your spirits for the new year. Read more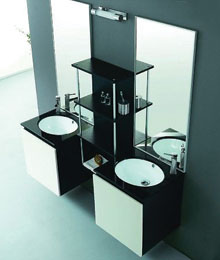 Your home's décor should be a reflection of your individual style and personality.
At Gracia Bath Kitchen Interiors, an expert staff and a comprehensive collection of designer products will achieve the look you've been craving. Whether you dream of an elegant Victorian finish or a modern vibe, Gracia has everything you need. "The two most renovated rooms in the average household are the kitchen and bathroom," says owner David Tong. "Revamping these rooms can really change the look of your home and even increase its value."
Offering contemporary European bathroom and kitchen fixtures, from quality bath and massage tubs, steam units, glass shower columns, to toilets, vanities, sinks and faucets,  Gracia uses its unparalleled experience and expertise to Read more