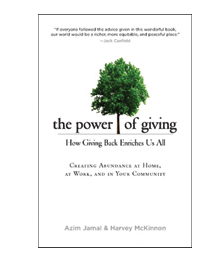 Excerpt from The Power of Giving, by Azim Jamal and Harvey McKinnon (Tarcher, 2008).
There's no denying that life in the 21st  century is demanding. There never seems to be enough time to do all the things that need to be done: keep up with work or studies, spend time with family, earn enough money to pay the rent and buy necessities. With so many challenges to cope with, you may ask yourself, "Why should I expend any effort in giving?" or "I'm already scrambling to deal with all the demands and pressures on me. How will I find time and resources to give more?" or "No one gives to me, so why should I give to others?"
Probably the biggest gift you will ever receive is the huge investment your parents made in you. But they are not the only ones who have given to you. During the course of your life you have received many things from other people – teachers, relatives, strangers. Read more
TIMEX Women's watch
Harnessing the brilliance of Swarovski crystals, the TIMEX Women's Crystal Collection delivers sparkling elegance. www.timex.ca
SILVER-PLATED JULEP CUP
Give a personalized flowerpot for a one-of-a-kind gift.  www.potterybarn.com
CHIWAWA DOG CLOCK
Cherish every loving moment with your furry friend. www.teatroverde.com
COCO CHANEL PILLOW
Touch a fashionista's heart with this Coco Chanel hand-painted pillow by Priscilla Mae. Read more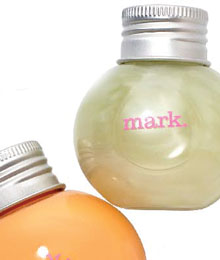 Stocking stuffers?
Something for the girl who has everything?
Looking to treat yourself?
Start checking items off your shopping list with these beauty gift ideas! Read more