The charming scents, hues and all-things-sweet to absolutely adore.

1. Brighten your day
Ignite the professional within to add that special touch to your hair. Try Sebastian Color Ignite to keep your colour looking fresh, luscious and long-lasting. www.sebastianprofessional.com
2. Keep the ball rolling
Bring a piece of spring with you wherever you go as this convenient flirty roll-on fragrance allows just the right amount to create a lasting impression. www.loccitane.com
3. Kissed by the sun
Don't wait until the temperature rises to achieve that sun-kissed, natural glow. Swipe on Lancaster's face bronzer Read more
1 Show-Off
This seductive scent by Halle Berry fuses the sensual smells of red berries, cashmere woods and iris blossom. A scent that turns heads at any gathering, Reveal creates a bold yet mysterious waft as you walk into a room. www.halleberryfragrances.com
2 L'Occitane Soaps
These French artisanal soaps will envelop your skin with the soothing wonder of shea butter and the all-natural scents of rose, verbena, honeysuckle and lavender. L'OCCITANE recently celebrated the 20th anniversary of its shea butter range and a co-development programme where employees teach the women of Burkina Faso the art of soap making. Read more
Stop and savour the central source behind these captivating fall fragrances.
1. David Beckham – Instinct Ice A zesty, cool fusion of warm spices and greens that leaves a lingering touch of birch leaves on your skin for an icy yet inviting aroma. www.coty.com
2. Davidoff – Champion Inhale the essence of a champion through the tangy, citrus top note of this fragrance, which playfully promotes vitality. www.zinodavidoff.com
3. Marc Jacobs – Lola Velvet Edition Within this exciting cocktail of tempting elements radiates the alluring concentration of the fuchsia peony. Read more
Here's the diagnosis: loss of volume, not (regrettably) from the hips, but from the cheeks and "marionette" area. Portions of my face are not only wrinkling, but they are magically disappearing.
What now – undergo the pain and expense of a cosmetic procedure at this stage in my life? This is not necessarily the classic futile quest for eternal youth and beauty (at least I don't think so). My aspirations are rather humble; mainly, I don't want to look older than I am. (I also don't want to look older than my mother – at 82, her skin is smooth as glass). And I don't want to look older than my friends, to be the one looking across from them at lunch thinking: "Didn't we used to be the same age?" To me, just figuring out what kind of cosmetic procedure I want seems as intimidating as ordering a gourmet meal off a menu written in a foreign language. And then there's the pain and bruising, plus the need to use precious work Read more
Looking for a beauty related product or service? Imagine having all of York Region's best salons and spas in one place! That possibility is just one click away, says Shannon R.T. Horgan, president of CompleteBeautyList.com.
This innovative company is the only online salon and spa directory, which is why the best companies in the industry have chosen to be part of it. CompleteBeautyList.com is a brilliant marketing tool that showcases salons and spas in Woodbridge, Thornhill, Richmond Hill and other areas of the GTA. Also targeting New York and Chicago, CompleteBeautyList.com is the fastest growing company of its kind. With the Internet being a main source of information, this company has adopted the ideal advertising approach. Read more
This season, choose between mysteriously dark eyes or seductively bright lips.
EYES
Mac Haute & Naughty Lash Intensify the look of your eyes with MAC's new mascara. Packaged in a glamorous tube, this product lengthens and defines your flirty lashes. www.maccosmetics.ca
ALMAY Intense I-color Kohl Eyeliner With a built-in smudger, this eyeliner allows for customized application to create the perfect smoky eye. Try it in Midnight Black for a powerful gaze. www.almay.com

CoverGirl SMOKYSHADOWBLAST Introducing an innovative way to apply eye shadow, CoverGirl's SmokyShadowBlaststick in Onyx Smoke is the mess-free way to achieve standout eyes. www.covergirl.com Read more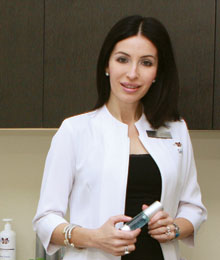 Self-improvement is a movement that's absorbing all age groups in these modern times. Whether it's capitalizing on your brain capacity, playing up your physical strengths or regaining your youthful beauty, individual enhancement is the best way to boost self-esteem. With the help of The Laser Generation, an ageless appearance is finally achievable without plastic surgery and its inconvenient downtime. "When I opened the clinic eight years ago, laser technology was at the forefront of research and innovation in many industries, so we were indeed entering a laser generation," says owner and director of clinical services, Suzie Swica.
Specializing in a number of the industry's most innovative rejuvenation and resurfacing treatments, The Laser Generation provides clients with a stunning environment that rivals the surroundings of a relaxing resort. "In essence, we bridge the gap between spa Read more
With a little help from a sweet solution, you'll be able to confidently show off your sexy, smooth, hair-free skin.
Sugar Blossom – a one-of-a-kind natural hair removal salon located in Vaughan – offers the chance to experience a technique called professional body sugaring – a process they've not only mastered, but specialize in as well.
An alternative to waxing, which is made from artificial dyes, chemicals and preservatives, sugaring is an all-natural, safe and effective way to get rid of unwanted and unattractive hair anywhere on your body.
As you take a seat in Sugar Blossom's inviting salon ready for this effective, intriguing procedure, a lukewarm mixture of sugar, lemon and water is gently massaged and moulded onto Read more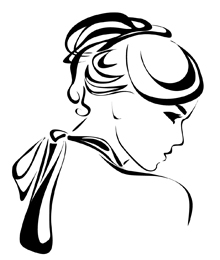 1. Reflecting your own personality on Crescent Row like 'So Hooked Carmella' with a blend of floral vanilla and grapefruit scents by Benefit Cosmetics. Read more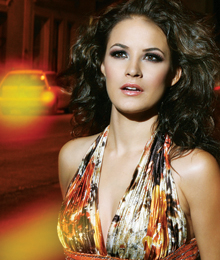 Nighttime — Make yourself dazzle, even in the darkness.
Anna Sui Moisture Rich Fluid Foundation
Give your face a flawless finish for a successful night out on the town.
Yves Rocher Eye Shadow and Mascara
Let your eyes stand out and illuminate even the darkest room with this sultry, smoky toned eye shadow palette and mascara.
Halle – Pure Orchid
Feel exotic, feminine and desirable throughout the evening with Pure Orchid, the latest fragrance from Halle Berry. Read more