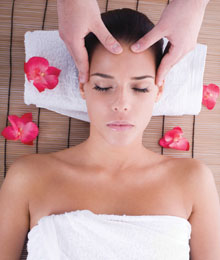 With summer in full swing, it's time to gear up for a season of sun-soaked days and fun-filled nights. But as your social calendar begins to overflow with garden parties, swanky soirees and exotic beach getaways, will you be looking your best?
Turn to Crystal Water Salon and Spa to help you uncover a slimmer, firmer, younger-looking you without the pain of surgery, the fuss of a fitness regime or the deprivation of a strict diet.
"Your appearance is the single most important accessory you'll ever have," says Tina Lombardi, who co-owns the salon and medical spa with her mother, Loretta Lombardi. "If you don't look good, you won't feel good." Read more
Envision yourself immersed into the highest and purest form of beauty. Tina and Loretta Lombardi open the doors of Crystal Water Salon & Spa to transform this fantasy into reality. In a comfortable and pristine environment, the professional team at this go-to spa ensures impeccable results. The generous, dynamic Lombardi duo unveils the secret to divine skin and body contours with non-surgical and elite Elös treatments. Using the magical touch of this technology, Crystal Water Salon & Spa has clients dancing away with youthful, firm bodies and flawless, smooth skin. Biodroga Systems skin care is what Loretta and Tina have chosen to be their exclusive skin products.
Your tresses will be pampered using Redken's chemistry system, Moroccan oil masks and a take-home regimen full of product specifically suited for your hair type and lifestyle. Read more