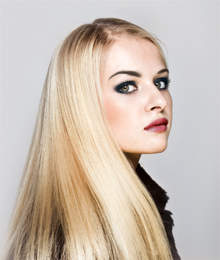 1. What are the three hottest beauty looks right now?
I'm excited about wine-stained lips, dark blue hues and bold brows.
2. What products can achieve each look?
Anyone can wear a rich colour on their lips, as long as it's the right shade. A semi-transparent wine is a perfect alternative to the red lip, which can be achieved with Mac's lipstick in Sheer Plum.
Blue is a fall must-have in your makeup collection. To create a a smoky eye using this colour, opt for a royal blue eyeliner as opposed to black. Try Mac's Navy Stain Powerpoint Pencil or Auto-de-blu Technakohl eye pencil.
Thick brows frame your face and give a bold look. Use Chanel Sculpting Eyebrow Pencil to fill in Read more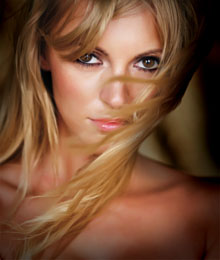 Fill up your goody bag with this season's beauty treats, specially suited for a night on the town… and that's surely no trick!
1. BENEFIT BAD GAL MASCARA Watch your eyes pop with this plum-coloured mascara, built to intensify your lashes with volume. www.benefitcosmetics.com
2. TWILIGHT WOODS FRAGRANCE Feel magic and enchantment as the floral and creamy wood notes captivate your soul and evoke mystery and true femininity. You never know, Edward Cullen might pick up your scent! www.bathandbodyworks.com
3. COLOUR RICHE ANTI-AGING LIPCOLOUR Enhance the fullness of your lips and fight the signs of aging all at once with L'Oréal's best-selling lip colour – now containing anti-aging serum. www.lorealparis.ca Read more