This summer, bring out your doll face and shine from head to toe.
1. Quadpod Create natural eyes for the day, and elegant eyes for the night. This Petals Eye Quartet by L'Occitane will give you versatile looks this summer. With a detachable mirror and a bouquet of luminous hues, this shadow set is a must-have. Read more
1 Show-Off
This seductive scent by Halle Berry fuses the sensual smells of red berries, cashmere woods and iris blossom. A scent that turns heads at any gathering, Reveal creates a bold yet mysterious waft as you walk into a room. www.halleberryfragrances.com
2 L'Occitane Soaps
These French artisanal soaps will envelop your skin with the soothing wonder of shea butter and the all-natural scents of rose, verbena, honeysuckle and lavender. L'OCCITANE recently celebrated the 20th anniversary of its shea butter range and a co-development programme where employees teach the women of Burkina Faso the art of soap making. Read more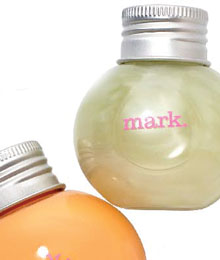 Stocking stuffers?
Something for the girl who has everything?
Looking to treat yourself?
Start checking items off your shopping list with these beauty gift ideas! Read more
Before the back-to-school madness of buying books, packing lunches and early mornings, treat your body and soul to every last bit of the season with these relaxing summer indulgences.
1. MOROCCO SWEET FIG & ARAGON BODY LOTION With a concentrated amount of vitamin E, other antioxidants and essential fatty acids, this silky lotion conditions, softens and caresses your skin while a peppermint extract keeps you invigorated. $19.50
www.bathandbodyworks.com
2. SANCTUARY CREME SOUFFLÉ Instantly give your skin the satiny smooth skin it craves from the spa with this whipped, up, light and fluffy body cream! $16.99
www.thesanctuary.co.uk Read more