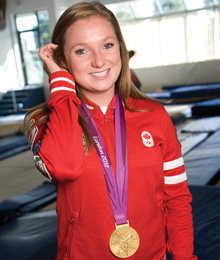 After capturing Canada's only gold medal at the 2012 Olympic Games, you'd think Rosannagh (Rosie) MacLennan would be flying high. But the 24-year-old trampolinist remains as grounded as ever — and the weight of gold has nothing to do with it, either.
"It's obviously something I'm really proud of," says the King City native, "but at the same time there's a lot more to celebrate than gold medals."
Of course, such as how your victory could spark grassroots enthusiasm, encouraging a new wave of fledgling trampolinists to enrol in this relatively unsung sport, boosting local economies and laying the foundation for future Olympians?
"Yeah, but I think as a kid, even watching the athletes that don't get a Read more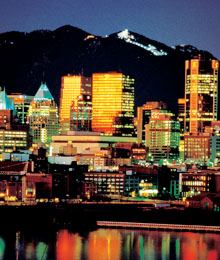 An event so powerful that it brings countries together, building bridges and setting aside differences, the Olympics is a symbol of unity. Encouraging both international competition and cooperation, the Games are a way for diverse athletes to demonstrate great strength and magnitude, the way they did in ancient Greece.
Canada is glowing with pride as it gears up to host Vancouver 2010 – an event to go down in history. Buzzing with anticipation and overflowing with international guests, there's no better time to visit this attraction-laden city. If you're lucky enough to have tickets to the Olympic or Paralympic Games, there's no doubt that you are in for a show-stopping display of athletic prowess. If not, there is still much to see.   Read more