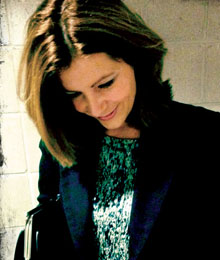 An experience that evokes agony or ecstasy, regret or satisfaction, shopping for clothes is something we all have to do. After decades of dressing people for a living, I've learned a few things that can help to heighten your experience while keeping you sane.
Define your needs. What essential piece(s) are you missing from your wardrobe, and how much are you willing to pay for it? Ask yourself what shop or boutique would most likely carry what you're looking for.
Know your body type. Sometimes this is tricky because some of us tend to focus entirely on our flaws, which leads to a distorted sense of our shape. But knowing how to wear what's right for your body type is essential to making it look its best. Attend a workshop or catch a fashion makeover show to learn the basics. Read more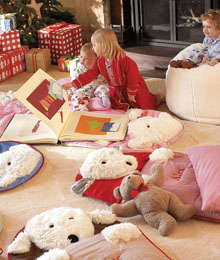 Cottonfield
For a modern and handsome look, check out the latest winter-wear from Danish designer, Cottonfield. A classic lambswool pullover covers a cotton plaid shirt, completed with an attractive blazer and a soft wool, acrylic scarf. Have him looking sharp for those brisk winter walks in these traditionally-styled outfits.
Keurig Coffeemaker
Small and stylish, this modern coffeemaker quickly brews your favourite blend in just minutes. Utilizing the patented K-Cup system, you can be sure the perfect amount of any rich and delicious beverage is brewed every time.
Hostess Gift Bag
A hostess gift bag is a thoughtful and personal way Read more
Become one with summer in sensuous evening gowns, prints that burst with life, and cuts that will make your body move.
It's time for a new look this summer that will leave you feeling fresh, confident and glowing. With so many stylish creations taking over the runways, summer is a time to go bold with bright colours as you break out of a winter shell. Take note from up-and-coming designer Joy Han, creator of the popular fashion lines Vava and Voom, on how to wear these steamy items the right way. Read more
It's that time again to trade the bikinis and sarongs for coats and mittens. The temperature may be falling, but great fashions are on the rise. This fall's forecast calls for lush fabrics in deep hues, accented with the latest accessories. So no matter the weather, these finds will keep you looking hot all season long. Read more