Autumn Reads
The Girl Who Kicked The Hornet's Nest
By Stieg Larsson
Wrapping up Stieg Larsson's Millennium Trilogy, The Girl Who Kicked The Hornet's Nest saves the best for last in this electrifying finale.  An international bestseller, this series constantly keeps readers off balance with unexpected twists and revelations, as Lisbeth Salander plots her revenge against the corrupt government that almost demolished her life.
What to Expect When You're Expecting: 4th Edition
By Heidi Murkoff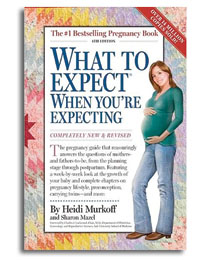 Pushing 500 weeks on the New York Times Best Sellers List, and one of USA Today's 25 most influential books of the past 25 years, this classic pregnancy paperback has been revised for today's modern mother.  Littered with helpful tips and advice on everything from nutrition and emotion, to sex and parenting, this book is perfect for that first time mother-to-be.
War
By Sebastian Junger
Accompanying a single platoon from the 2nd battalion of the U.S. Army, Sebastian Junger endured horrid conditions and daily firefights as he recounts his year in a remote valley of eastern Afghanistan.  Focusing on the soldier's emotional strain, War gives an honest account of the psychological trauma of combat, exploring fears of dying and the bond between fellow soldiers.