From passionate love to thrilling action, these upcoming flicks will make the perfect nighttime entertainment.
1. Eat Pray Love
This inspirational story follows a woman who will stop at nothing to take her life in a new and exciting direction. After divorcing her husband, Liz Gilbert (Julia Roberts) embarks on a journey of self-discovery around the world. From Italy to India and Bali, Gilbert jumps out of her comfort zone and captures the beauty of life and love. www.imdb.com
2. Countdown to Zero
The powerful documentary follows the development and controversy of the nuclear bomb. Touching upon its dangerous capabilities with the threat of terrorism, Countdown to Zero wants Read more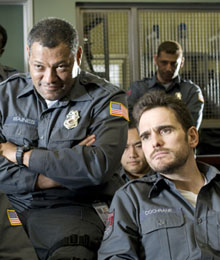 Give someone the gift of an evening catching flicks.
1. Armored
Dec. 4th, 2009 | Director: Nimród Antal
A new guard at an armoured truck company is forced by his co-workers to steal a truck that contains $42 million. He gets a run for his money when the plan leads to a possible deadly outcome. Read more