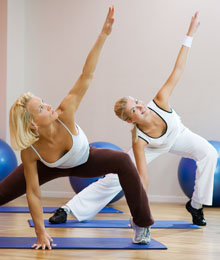 The Holidays can be a stressful time of year, for many reasons, so an invigorating but relaxing hot yoga class can be just the thing to smooth out some of that anxiety and tension. What many people don't realize is that hot yoga is also an excellent full-body workout that improves posture, tones muscles and builds immunity.
The recent popularity of yoga may make it seem like simply the latest in a long line of passing trends. However, this combination of discipline for the mind, body and spirit has been around for thousands of years. That is a lot longer than spinning classes or the South Beach Diet, so the ancient combination of meditation and physical exercise must be doing something right. Of the many varieties of yoga, the one that is heating up in Toronto is Read more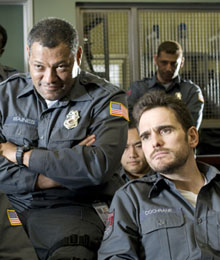 Give someone the gift of an evening catching flicks.
1. Armored
Dec. 4th, 2009 | Director: Nimród Antal
A new guard at an armoured truck company is forced by his co-workers to steal a truck that contains $42 million. He gets a run for his money when the plan leads to a possible deadly outcome. Read more