We are what we do, said a wise Aristotle; so let's acquaint ourselves with the consequences of our existence. Navigate through the environmental calamities affecting our world and discover the impenetrable connection between the planet's poor health and how we choose to live. Read more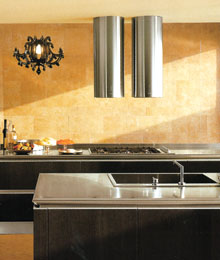 Are you looking to live in a fresh and clean space?
These stylish home décor products have come to save the day! With innovative tips and ideas for an eco-friendly atmosphere, you'll be well underway to living the good life – eco style. Read more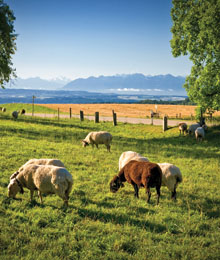 As the temperature rises and the flowers bloom, farms across the province prepare for a lush season of bountiful, chemical-free fruits and vegetables. Shopping at local organic farms that do not welcome pesticides, fertilizers or hormones is a great way to support the community, protect the planet, and improve your health.
Zephyr Organics
Located in Zephyr, Ont., this farm boasts over 80 acres of certified organic vegetables for you to enjoy. With generations of farming experience, Ted Eng and his family grow everything from asparagus to zucchini and share it with local residents and restaurants. Zephyr also offers a Farm Share program, where consumers pay in advance for a share of the garden. Pick up your share of organic produce each week for 20 weeks – Read more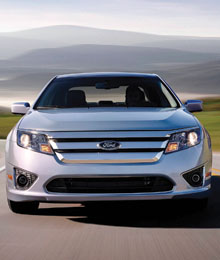 Look at a highway in any city and you'll notice the same thing – a sea of air-polluting machines. But travel doesn't have to be damaging, especially with these environmentally friendly vehicles. Read more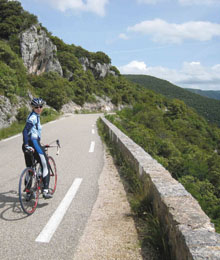 As the health and wellness industries boom, coupled with rising concerns for our planet's well-being, vacations are taking a turn for the explorative.
No matter where you spend it, a run-of-the-mill beach vacation is loosing its allure. With physical activity and eco-awareness on the rise, people are seeking new routes when it comes to the ultimate getaway. It's a trend that's picking up speed, as travellers combine bicycling with voyages to distant lands, provided by first-rate tour companies.
Whether you seek to explore the Hawaiian volcanoes or venture along Croatia's Dalmation Coast, Backroads can help. As one of the world's largest active travel companies, Backroads specializes in feature bike tours all over the globe. "I simply Read more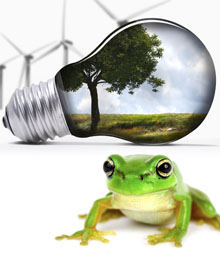 With everything we know about pollution and the environment, it's clear we need to take control. In every major city around the globe, humankind consumes the Earth's resources to exhaustion. And if we don't wake up and smell the fumes, it may one day be too late. When it comes to ensuring our survival, the question is: Where do we start? For homeowners and businesses in Ontario, one solution is finally here, and it comes in the shape of a little green amphibian.
Established just four years ago, Bullfrog Power has become a leading provider of 100 per cent green electricity in the province. "We give people the choice to buy from renewable resources like wind and small hydro," says president and co-founder Tom Heintzman. "It's a choice for people looking to reduce their negative environmental impact, and help promote renewable power." With the help of Bullfrog's Read more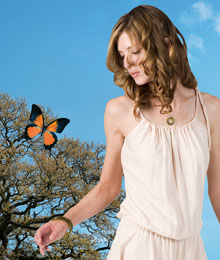 If we are what we eat, then what do our clothes say about ourselves? With runway looks reproduced at a record breaking pace for fashion meccas such as H & M and Old Navy, we are constantly buying short-lived pieces that appeal to our trend-setting agendas. Just as fast food quells those on-the-go, fast fashion satiates our appetites with quick fixes to a Saturday night out. These cheap and chic garments, made from non-recyclable materials and sprayed with toxic pesticides, are not just harming our well-being, but plaguing the environment with waste. Thanks to eco-conscious designers creating stylish wear and accessories from natural and renewable fabrics such as bamboo, a solution to consumerism exists. With the Slow Fashion Movement quickly finding its place on the fashion scene, concerned consumers should consider investing in classic, locally made pieces made with care and thoughtful beginnings. Read more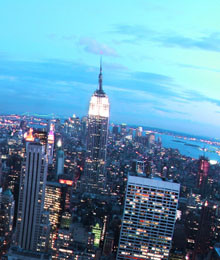 Beach Solar Laundromat
Recognized in April of 2004 as the Best Small Business in Canada for pollution prevention, the Beach Solar Laundromat uses eight solar thermal panels to heat water, reducing its natural gas consumption by 30 per cent. www.mondial-energy.com
Vert Catering
Focusing on natural and organic foods, Vert Catering is a responsible advocate of healthy green eating. With a passion for creating gourmet dishes using only the freshest locally grown foods, Vert is pleased to be a member of the Green Shift™ Environmental Stewardship program. www.vertcatering.com
Green Collection
Offering an extensive line of baby gifts, toys and Read more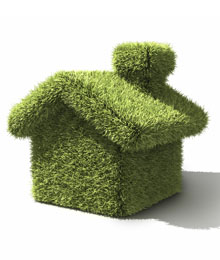 Do you always say to yourself you should do more to help preserve Earth's greatest bounties? In a fast-paced world, it may be hard do our share, compromising our health for convenience. These user-friendly tools will help you in your quest in becoming a green conscious consumer without breaking the bank. Read more
In an environmental effort to minimize the use of plastic, Northwest Lexus owner Anthony Policaro, in collaboration with City Life magazine has generously offered to donate thousands of environmentally friendly bags to be distributed with City Life magazines to homes across Woodbridge. www.northwestlexus.com