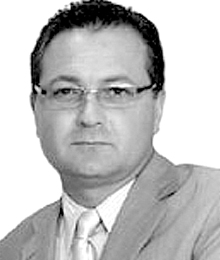 "While most entrepreneurs are thinking inside and outside of the box, I focused my efforts on the box itself," says Antonio Mammone, founder of the revolutionary waste management company U-Box-It. An industry veteran and creator at heart, Mammone's 100 per cent recyclable concept has been hailed by Bloomberg Businessweek and won bronze at the 2008 International Design Excellence Awards in Washington, D.C. "A mini bin that was recyclable was unheard of. I just knew that there was something there," he says, of what's become North America's first disposable junk bin.
Born into a thriving disposal business, some might say Mammone was destined to follow his father's entrepreneurial footsteps. "My dad has always been more of an innovator, and I think I took after him … I've always tried to think differently, try new things, come up with new ideas," says Mammone, who invented U-Box-It to fill Read more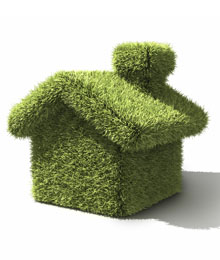 Do you always say to yourself you should do more to help preserve Earth's greatest bounties? In a fast-paced world, it may be hard do our share, compromising our health for convenience. These user-friendly tools will help you in your quest in becoming a green conscious consumer without breaking the bank. Read more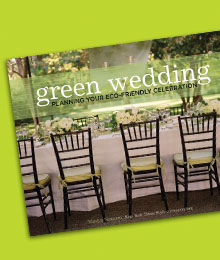 Ask yourself one question when planning every element of your wedding, from engagement ring to honeymoon: What is the most environmentally friendly alternative?
Tips from Mireya Navarro's Green Wedding show that you can tie the knot with a different way of thinking. Consider:
▶ A green wedding avoids waste and excess
▶ Don't make your guests travel long distances. Transportation-related pollution contributes to global warming.
With the global economy's  downturn, the automotive industry is taking a hard hit. So exactly how are manufacturers reacting to the financial crisis, and what does it mean for consumers? The North American International Auto Show promised light at the end of 2009. The January exhibit debuted what's in store for motor-savvy enthusiasts everywhere – and much of it is good news. Some of the hottest cars from companies like Hyundai, Lexus and Honda made dazzling appearances as they offered reassuring specifications. Not only have automotive competitors tried to maintain product integrity, they've also developed a series of energy efficient and environmentally friendly vehicles.
This year is definitely something to look forward to, especially when it comes to these five vehicles. The 2009 Honda Insight, 2010 Jeep Patriot EV, and 2010 Lexus HS 250h are shining Read more