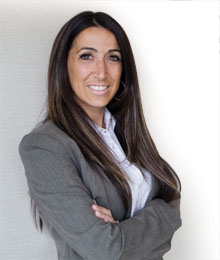 1. If I have mortgage default insurance do I also need mortgage life insurance?
Yes. Mortgage life insurance is a life insurance policy on a homeowner, which will allow your family or dependants to pay off the mortgage on the home should something tragic happen to you. Mortgage default insurance is something lenders require you to purchase to cover their own assets if you have less than a 20 per cent down payment. Mortgage life insurance is meant to protect the family of a homeowner and not the mortgage lender.
2. What steps can I take to maximize my mortgage payments and own my home sooner?
There are many ways to pay down your mortgage sooner that could save you thousands of dollars in interest payments throughout the term of your mortgage. Most mortgage products, for instance, include prepayment privileges that enable you to pay up to 20 per cent of the principal (the true value of your mortgage minus the interest payments) per calendar year. This will also help reduce your amortization period (the length of your mortgage). Another way to reduce the time it takes to pay off your mortgage involves changing the way you make your payments by opting for accelerated biweekly mortgage payments, which will not only help you pay off your mortgage more quickly but will also save you a significant amount of money over the term of your mortgage. Visit me to find out which strategy suits your specific needs.

Read more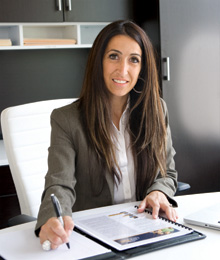 Cristina Piccirillo's journey in the world of finance began 15 years ago. As a reputable mortgage broker with Dominion Lending Centres, she has developed a devoted clientele that depends on her expert advice for their most important purchase. "Helping my clients achieve their goals is truly rewarding," says Piccirillo, who's committed and dedicated to achieving client goals and satisfaction.
Whether you're buying or refinancing a home, weighing the pros and cons of a vacation property or managing your home during a difficult time, Piccirillo delivers first-rate service in a timely, professional manner. "Your mortgage is one of your biggest expenses, which is why we're here to help provide people with the best interest rate and mortgage terms that we possibly can," she says, adding that clients can save a substantial amount on the term of their mortgage by Read more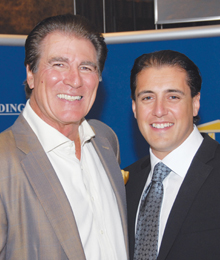 Vince Tarantino can still recall the rough texture of what felt like rock bottom. It was 2005 and the frustration of being consumed with a roaring hunger for success, yet not a morsel of opportunity in sight, was painful. While he had triumphantly climbed the ranks in the banking sector from teller to mortgage sales representative in three short years, he was still financially fazed.
The daily defeats of door-knocking spurred sleepless nights and fears of not being able to feed his two young kids on a commission-based salary. "I just ran out of steam. I borrowed the last dollar I could on the credit card, borrowed the last dollar I could on the line of credit, couldn't refinance my house anymore; I was down to the last drop," he says of a situation that many Canadians face.
Weekends were the worst for Tarantino. While he would Read more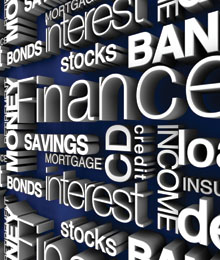 Some say luck breeds success, but Alex Haditaghi knows nothing of that. The fortune of his company hails from savvy business acumen and a driving spirit that is triggering his triumphs at every turn. Lifting his company to smouldering heights, Haditaghi is the chairman and CEO of MortgageBrokers.Com (MBC), which revealed late last year a mouth-dropping revenue growth of 4,000 per cent over the span of just three years. "I am very confident for where we are and where we're going. MBC was Canada's fastest-growing merchant company last year, and we're going to continue with the tremendous growth we have," says Haditaghi, 34. Read more