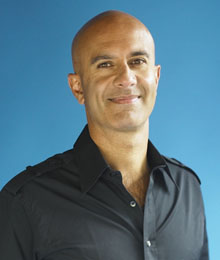 In a world filled with chaos, author Robin Sharma reaches into the depths of life's experiences, engaging his readers to see an inspiring revelation where happiness is an attainable process, not a final destination. Read more
Finding the home of your dreams can be exciting, but it's a life-long investment that involves a careful examination of the health of the economy, the state of interest rates, and how many years it will take to pay off a mortgage.
Without having to get off your seat, Sal D'Angelo will lift you through this decision-making process.
A broker with more than two decades of experience, D'Angelo, owner of SmartChoice Mortgages Inc., offers the advantageous mobile mortgage and rates as low as 2.65 for a five-year variable, in an economy with interests rates at a generational low. "SmartChoice Mortgages will come to your place of business or home so you don't have to go to your local bank," explains D'Angelo. "We have 30 lenders that we deal with, Read more