The Law of the Land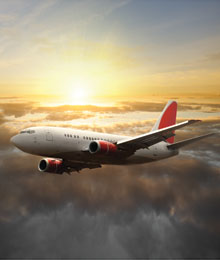 "I didn't know if I was going to live – I was almost killed. I was beaten to a pulp. On my face, on my shoulders, I had nothing but scars. I was afraid that I was dying because I was bleeding inside," says Torontonian Trisha Smith.
Every year, thousands of Canadians travel outside our borders in the hopes of some much-needed rest and relaxation. For the most part, stories about these foreign adventures are filled with sunny skies, blissful scenery and cultural enlightenment. Yet there are rare tales so terrible they resemble a Hollywood drama – stories of detainment, abuse and blatant disregard for personal rights. These horrific circumstances often result from a simple lack of knowledge about local laws and customs. The idea of the law of the land is a very real and powerful concept that still holds true today. Understanding your rights and responsibilities when traveling to another country is incredibly important, especially when entering a state whose laws and customs are drastically different than our own.
While vacationing in Cuba, Smith was allegedly beaten almost to death by her boyfriend. The Cuban authorities were reluctant to press charges because they were Canadians. Canadian authorities couldn't press charges because the alleged crime was committed in Cuba, and under the Canadian Criminal Code 6 (2), crimes committed outside of Canada cannot be charged within Canada. A shocking scenario, one that seems more fiction then fact, but this was the reality for Smith.
"I've had a very good life and was very blessed … and then it crashed. The assault would have been 14 years in prison in Canada if there was a law – that's how great the assault was," says Smith, who describes the ordeal in her book, Holiday in Hell (Asteroid Publishing, 2009). "There is a Canadian compensation board when you are a victim of a crime: you are compensated for medical, not being able to work, not being able to get a lawyer – I was not able to receive anything because [the crime] happened abroad," says Smith, who is an artist and teacher.
"Section six parentheses two of the [Canadian] Criminal Code says that offences, generally, that are committed outside of Canada are not to be tried as criminal offences within Canada," says Peter Rosenthal, a lawyer and professor of mathematics at the University of Toronto. "It is generally recognized in international law that states should have sovereignty over crimes that take place within their borders. And so, the way it works is that if someone commits an offence in a given jurisdiction, they're tried under laws of that jurisdiction, generally."
This law is a general respect for other countries, but upon visiting the Foreign Affairs and International Trade Canada (DFAIT) website, our government further drives the point home: ignorance is not an excuse. Even when travelling to the U.S., the DFAIT website clearly states: "The decision to travel is the sole responsibility of the traveller. The traveller is also responsible for his or her own personal safety." No immediate links or warnings for Canadians regarding the legal concerns of traveling abroad are available on popular sites such as Canadiantravel.com and Travelocity.ca.
Smith's story – who is still desperately seeking justice and compensation – may seem so rare that it could never happen to you. But consider the case of Cody LeCompte, a 19-year-old Simcoe, Ont. resident who was stranded in Cuba for three and a half months after being involved in a car collision. While vacationing this past April, LeCompte and his family rented a car, and while driving, were broadsided by a dump truck, injuring all four occupants in the car and seriously injuring a local woman.
"Section six parentheses two of the [Canadian] Criminal Code says that offences, generally, that are committed outside of Canada are not to be tried as criminal offences within Canada." – Peter Rosenthal
Cuban authorities informed the family that because LeCompte was the driver, and a local had been injured, he would have to stay in Cuba while the accident was investigated. This shocking piece of information meant an extended stay in Cuba – his family paying the bill, of course – while he waited for the verdict.
Luckily, there was uproar in Canada from both the public and media, urging the government to step in and alleviate this stranded teen from a precarious situation. LeCompte has recently been able to return to Canada after posting 2,000 pesos (about CDN $80) for bail and signing an agreement stating he would return to Cuba if the case goes to trial.
Although both the above scenarios took place in Cuba, these issues are not limited to that Caribbean island. In 2007, Nazia Quazi, a Canadian Muslim, was a student at the University of Ottawa, where she fell in love with a Hindu man. Her disapproving parents convinced her to take a religious pilgrimage to Mecca, Saudi Arabia before any wedding took place. Like any loving daughter, Quazi trusted her father, but upon arriving, she says he confiscated her Canadian and Indian passports, preventing her from leaving the country. For three arduous years, Quazi allegedly endured violent abuse, and was unable to leave due to the country's male guardianship law. This Canadian citizen says she became a prisoner in Saudi Arabia, and again, the Canadian government was unable to intervene.
If Canadian citizens are subjected to the judicial system of a foreign country, then what is the Canadian government's role? "The government of Canada cannot interfere in the judicial affairs of another country. That being said, the government of Canada will make every effort to ensure that you receive equitable treatment under the local criminal justice system. It cannot, however, seek preferential treatment for you, or try to exempt you from the due process of local law," states the DFAIT website, which provides information to Canadians travelling, working, studying or living abroad.
With its relativist position, Canadian law accepts that the laws of other countries are valid, even if they seem unjust. "It's just a general respect for other sovereign states. It's not different from one sovereign state or another sovereign state," says Rosenthal.
It could be understood why a country would want to pursue legal action against a Canadian who commits a brutal crime against a local (i.e. assault), but for those like Smith, LeCompte and Quazi, these laws seem drastically unfair. LeCompte, for example, was held for something he had not been convicted of, and it was not until an outcry from the public and media that the government stepped in.
Quazi claimed she was held prisoner because of a custom allowing men absolute control over women. Although she was finally able to marry her husband in Dubai this past May, she endured years of alleged abuse because of a medieval custom.
In the case of Smith, her alleged assailant was eventually sentenced to jail time, but for breach of parole from another crime, not for the alleged attack on Smith. Smith voices her opinion that she would like to see changes made to the CCC 6(2). Due to the nature of law, changes seem unlikely. "The Criminal Code is enacted by the Parliament of Canada. So they would have to get Parliament to change that section of the Criminal Code. But I would think it would be very difficult for Parliament to even consider that, given the fact that it relates to international relationship between nations," comments Rosenthal.
This concern for international relationships appears to be more important to our government than the safety of its citizens. The stern, paternal advice of "you're responsible" serves as both a warning and a hard lesson: the government is in no rush to bail you out from the legal system of a foreign country. As a modern, free and democratic nation, should we not expect a level of responsibility from our government to provide justice and protection to Canadians, even on the international stage?
"[Travellers] should know and respect the domestic laws wherever they are. And then if they have a legal problem they should investigate the legal situation there and they should call on the Canadian Consulate for assistance," advises Rosenthal.
If you are faced with legal problems in another country, the best mode of gaining support appears to be turning to local authorities, friends, family or the media. Public pressure can often motivate political action, so go ahead and Facebook or tweet your despair.
Understanding the cultural and legal environment of foreign countries is extremely important, especially if you plan on travelling outside of Canada. Make sure you understand the laws and customs of the nation you are traveling to – and don't forget your passport.
THE FACTS
• Canadians took more than 53 million trips outside of Canada in 2008.*
• In 2008, over 2,000 international arrest and detention cases involving Canadians were opened. More than one third of Canadians arrested abroad were drug-related.*
• 597 Canadians were jailed abroad in 2006.(Rush, Curtis. "Nearly 600 Canadians Jailed Abroad in 2006." – The Toronto Star, Wednesday August 15, 2007)
*Statistics taken from the Foreign Affairs and International Trade Canada website.