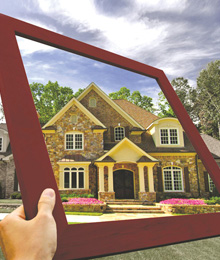 Maximum Amortization Period Maximum amortization has been reduced from 30 years to 25 years
What does this mean? It's the third time amortizations have been slashed in just four years. Canadians saw a decrease from 40 to 35 years in 2008. Then, in January 2011, they were reduced again, down to 30 years max. Finally, we are back at 25 years as it was in 2003.
A lower amortization period will mean a slight increase in monthly payments; however, a substantial decrease in the amount of interest paid over the life of the mortgage. Keep in mind that the increased challenge of affordability will only be felt by those who are looking for a 30-year amortization who have less than a 20 per cent down payment. Conventional mortgages will still be offered on a Read more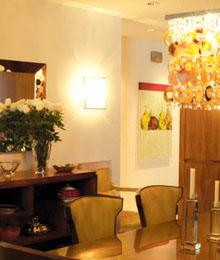 1. Lee Wilder Design: Fresh and innovative designs that capture a clean and timeless sensibility are what Lori Wilder and David Macri deliver at Lee Wilder Designs. Having spent over a decade in the design industry, the expert duo blends myriad textures, hues and styles to create luxurious spaces with a modern, contemporary edge. Clients bask in the gorgeous details of their functional designs.
www.leewilder.com, 416.203.9086
2. Gracia Bath Kitchen Interiors: Outfit your home in functional, contemporary kitchen and bathroom products from Gracia. Its superb collections allow homeowners to create ambiences that reflect their tastes and cater to their needs. With help from this industry leader, your home will ooze beauty and innovation.
www.gracia.ca, 905.265.8777, 416.223.2241 Read more
Whether you're buying or selling, having a skilled realtor in your corner can make all the difference. Just ask Lisa Colalillo, who has the knowledge and experience to help you close the deal.
It takes a keen eye to decipher what makes a good location an exceptional space to live in. And in today's growing market, it is important to have a knowledgeable realtor that will go the extra mile to get you top dollar for your home. Bringing you towards a smooth transaction is what Lisa Colalillo of Royal LePage Real Estate Professionals does best, scouting high and low for a qualified offer for your home. Take notes as this insider offers tips and tricks that will get you moving to your dream destination in no time! Read more