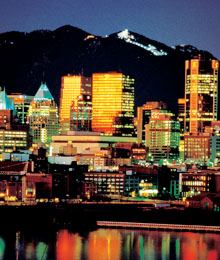 An event so powerful that it brings countries together, building bridges and setting aside differences, the Olympics is a symbol of unity. Encouraging both international competition and cooperation, the Games are a way for diverse athletes to demonstrate great strength and magnitude, the way they did in ancient Greece.
Canada is glowing with pride as it gears up to host Vancouver 2010 – an event to go down in history. Buzzing with anticipation and overflowing with international guests, there's no better time to visit this attraction-laden city. If you're lucky enough to have tickets to the Olympic or Paralympic Games, there's no doubt that you are in for a show-stopping display of athletic prowess. If not, there is still much to see.   Read more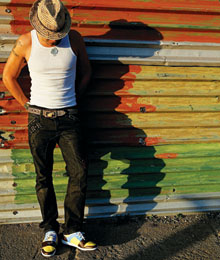 Their sounds may differ, but the gripping voices of soul singer Jarvis Church, soprano Michelle Danese, Ben Harper and Vanessa da Mata give their emotionally involved audiences chills with equally moving performances.
Jarvis Church
In his self-produced CD The Long Way Home, Juno Award-winning, Grammy-nominated Gerald Eaton, a.k.a. Jarvis Church (a name he derived from living between two parallel streets in Toronto) drives a rhythmic, sexy pop-soul vibe. "My lyrics are very personal, they are little windows into what's going on in my life. When you're writing about something that you honestly feel, the words come a lot quicker." Read more