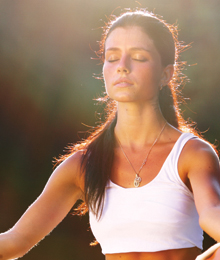 When Kathryn Curtis put her passion for yoga to the test, the results were quite riveting. The PhD student in York University's department of psychology, faculty of health, is the lead author of a pilot research project that suggests yoga reduces physical and psychological symptoms in women with fibromyalgia, a condition that causes fatigue and chronic pain in muscles and joints. "I was inspired to do this project as I have a deep love for all aspects of yoga, and wanted to be able to make this practice accessible to those who might benefit from it most," says Curtis.
Eligible research candidates completed an eight-week yoga intervention in which they provided pre- and post-program salivary cortisol samples, attended two 75-minute hatha yoga sessions weekly, filled out multiple questionnaires concerning pain, and took part in a final follow-up session. In total, 19 female Read more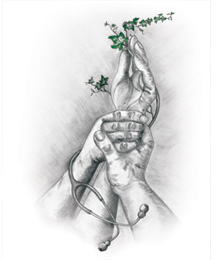 Balance is a crucial component of life, it keeps us centred and embraces the strengths of opposing means to uncover a harmonious solution to the problems we face. United Medicine Group (UMG) subscribes to this train of thought, combining conventional medical training with complementary and alternative therapies to harness the strengths of each for maximum results.
Those discouraged by the lack of compassion from conventional medicine, but also with the absence of alternative medicine's access to modern technology, will find potential answers in UMG's integrative medicine method. Medical technology such as MRIs and CT scans are made available, as well as specialist referrals, intravenous vitamins, Reiki, reflexology and other more personal complementary health-care services to better treat each patient's Read more
Right from the parkour-inspired opening of Casino Royal, it was clear Daniel Craig was a new breed of Bond. Recklessly smashing through walls on a hectic construction site, viciously dragging a bomb maker through an embassy-turned-war-zone, and strutting around bare-chested, showing off his ripped new bod, it was obvious we were seeing a state-of-the-art 007. This brawny, muscle-bound Bond was thanks in part to Craig's off-screen work ethic, but a nod certainly has to go to the insatiable drive and expert guidance of his personal trainer, Simon Waterson.
A former commando of the British Royal Navy, Waterson's resolute determination, unrelenting motivation and incorporation of military philosophy into exercise has made him a leading man in Hollywood personal fitness. "That kind of philosophy suits the film business very, very well, because they're very, very similar," Read more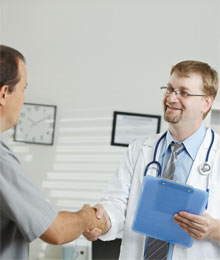 Best Doctors all started back in the 1980s when a group of Harvard professors gave the world's health care systems a check-up. They found that many individuals were paying top dollar to come to the United States for diagnoses and treatments. But why should they have to leave their personal physician and family support to get adequate medical attention and advice? This question was part of Best Doctors' foundation and remains at the core of its service today.
"The beauty of what we do is that it doesn't matter where [patients] are located," explains Dianne Carmichael, president of Best Doctors Canada. "Our model is to – wherever possible – work with the existing treating teams so patients aren't uprooted from their support system and to provide as much information and knowledge as possible to the patient and their treating team." Read more
Add these items to your grocery list if you know what's good for you.
CHEESE, PLEASE: There are hundreds of cheddar cheese makers out there, but none are as bold in taste as Balderson Cheese. No wonder they market their product as the "World's Finest Cheddar Cheese." www.cheese.ca
GOING WITH THE GRAIN: This is the renaissance of grocery shopping. Organics Delivered offers 100 per cent organic fruits and vegetables delivered from the farm to your door for less than what you'll pay at the grocery store. www.organicsdelivered.com
EAT ME-AT: Skip the hassle of indoor barbequeing this winter. Taste the cornerstone of American culture with a gourmet twist at m:brgr Restaurant – home of the infamous 100-dollar Read more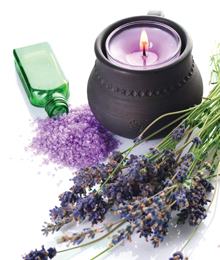 The splendour of spring that most of us look forward to all year is finally here. However, for many Canadians, the upcoming seasons bring unwanted symptoms of sneezing, itchy watery eyes and runny noses.
Many allergy sufferers resort to treating their symptoms with over-the-counter or prescription medications. While these medications may address and relieve symptoms temporarily, many of them can lead to undesirable side effects and sometimes even worsen certain symptoms with prolonged use.
If you have suffered from allergies chronically, adding some natural therapies to your arsenal may prove to be helpful. It is wise to see a naturopathic doctor to identify, address and treat your allergies, as well as to ascertain any potential interactions with Read more
Every once in a while, our minds dip into the past, sifting through the vast files of our temporal lobes for the memories and moments that shaped our early days. When I think of my grandmother, I think of a hot summer afternoon, the air so thick the kitchen walls seemed to melt onto the linoleum floor. I remember the crackling noise eggs make in a frying pan, the red of ripe tomatoes perspiring against fresh basil. She stared emptily at the vacant wall before her, glancing at her plate and eating reflexively, her tight white curls matted to her head. Midday came and went. Rimmed red, her glistening green eyes pleaded for help. A flurry of words escaped her mouth, her arms flailed about. She had not eaten, she said, she was left to starve. I didn't know then not to feel a ripple of burning hurt freezing my insides. I didn't know then that the woman who stood before me was dying while living, her brain being ravaged by synaptic failure. All I knew was that a strong woman who had borne Read more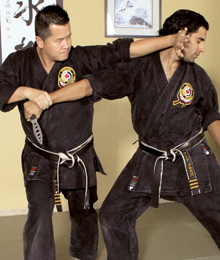 Looking for a great physical workout that also develops discipline and mental focus? Do you want an activity ideal for the whole family? Then Northern Karate Schools has the answer.
Established in 1972 by internationally renowned martial arts champion Cezar Borkowski, Northern Karate maintains a traditional philosophy of respect for others, and a practice of self-discovery and positive change. "It's not just about punching and kicking. We're about personal development. Once they start, our students are far more focused and tend to do better in school," explains instructor and sixth-degree black belt Kyoshi Cos Vona. "I've had many, many families tell me they see a huge difference in their kids after just six months of karate." Read more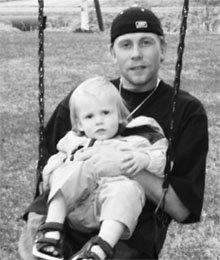 Two of Dr. Lorne Zinman's patients die of Amyotrophic Lateral Sclerosis (ALS) every week. This rapidly progressive neuromusucular disease that is commonly associated with baseball legend Lou Gehrig, and more recently with the loss of former Canadian Football League star Tony Proudfoot, has no known cause or cure in most cases. "It's a very complicated disease … it appears that an area of cells in the brain or spinal cord start to commit suicide, which then spreads to the rest of the body resulting in paralysis or death," says Dr. Zinman, director of Canada's largest ALS clinic at Sunnybrook Hospital. A fatal disease that affects between 2,500 to 3,000 Canadians, ALS is most common in individuals over the age of 55 and causes an array of symptoms from muscle weakness, cramping and twitching, to speech and respiratory problems. Read more
In Ontario, someone on a waiting list for a vital organ dies every 72 hours. A tragic figure, especially when one organ donor can save up to eight lives and enhance up to 75 more. Right now, there are more than 1,500 desperate individuals on waiting lists in Ontario. These are mothers, fathers, brothers and sisters, and maybe, you. And guess what? There aren't nearly enough donors.
When someone requires an organ transplant for a second chance at life, a whirlwind of medical tests and procedures sends families on an emotional roller coaster ride of despair and often enough, tragedy. At the age of 19, Eddie Sabat was diagnosed with hypertrophic cardiomyopathy, a condition where the muscle of the heart thickens and enlarges, making it difficult for the heart to pump blood. Sabat desperately needed a heart transplant to live a life he barely started. "There's anger, frustration, nervousness. But when Read more