Local philanthropist and therapist Franca Damiani Carella was honoured by her community on the evening of June 16, 2012, when Huntington University conferred her with an honorary doctorate of sacred letters. As founder and executive director of the Vitanova Foundation, Damiani Carella has touched the lives of those struggling with addictions and helped repair broken families. Damiani Carella's
loved ones and supporters at Huntington University thanked her for her years of selfless devotion and tireless inspiration.
www.vitanova.ca
Read more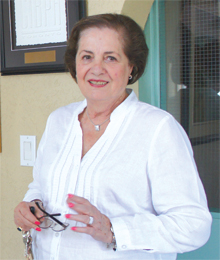 Some of us travel down roads that split into darkness until we can't see where we end up or how we got there in the first place. It's late afternoon and the sun beats down on idling drivers, frustrated by the wait that comes with a freight train charging through a railway crossing like the speed of life. The horizon appears as the gate arms rise, and, like the train, cars speed off into unknown destinations. Turning off a traffic-laden Vaughan road, a utopia of green and tranquility draws you towards a place that has driven 15,000 lives toward the right direction.
The Vitanova Foundation is a former private residence-turned-rehabilitation centre based on a client-centred treatment philosophy. I walk through double doors and take a seat on a green couch in the foyer to meet Franca Carella, the monarch of a not-for-profit corporation that has helped to rebuild the lives Read more