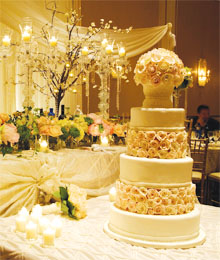 Not many banquet halls are quite like The Venetian, where you can look around and admire huge mosaics and glance up at a ceiling decorated with inspiring paintings and mouldings. The lobbies feature double tiers of gold, off-white and beige. The light reflects on the colours, juxtaposed with those of the mosaics and paintings to create an architectural masterpiece – a hall that not only displays art but is, in itself, a work of art.
The Venetian accommodates a variety of events, cultures and needs. It hosts everything from bachelor parties and showers to sacraments and weddings, including bar and bat mitzvahs and can cater to a wide variety of cuisines including Kosher, European, Chinese and Middle Eastern. Clients can also opt for a more traditional menu. "We pride ourselves on the diverse selection of food and services offered," says owner Joseph Mete. Read more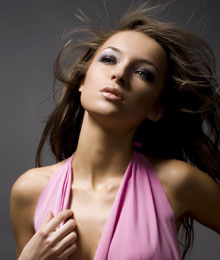 Imagine yourself immersed in a crowd of prominent people in one of the most stunning environments your senses can conceptualize. Imagine handing your car keys to the doorman, streaming down a rich carpet and entering an intimate atmosphere that boasts a blue waterfall and crystal lights that beam down on your elegant evening attire.
You no longer have to envision a place that plays with your senses and satiates your unique personality. Home to the GTA's elite 25-plus crowd, SW Supper Club is designed to break conventions to the point where you feel pleasantly perplexed by the capacity and calibre of its grandiosity.
SW Supper Club's "It's all about sharing" philosophy fuses top-tier tapas-style dining with the hottest nightlife Read more