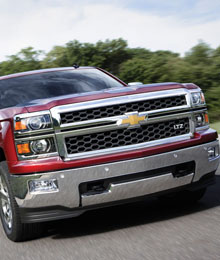 When Chevrolet rolled out the 2014 Silverado at the Canadian International AutoShow, it was to some strong words: "From hood to hitch, Silverado is the most refined, best engineered pickup ever."
Boldness certainly hasn't been in short supply at the General Motors camp. But when your bestselling pickup consistently plays second fiddle to Ford's F-Series, and Chrysler's Ram lineup is nipping at your heels with substantial sales growth and Motor Trend's 2013 Truck of the Year, you gotta make some noise. "Stronger, smarter, more capable" — that's the new Silverado. And from early looks, GM might be on to something.
What we find in the 2014 Chevrolet Silverado is not so much a revolutionary leap but a back-to-basics refinement. It's a truck meant to appeal to the heritage of pickup ownership; those traditional blue-collar sensibilities rooted in dirt under the fingers and an honest day's work.
Read more
Casinos: the flashing-light fantasy of cascading quarters, the thrill of chance dancing around a wheel, the ecstasy of hauling in newly won chips; the hunched backs of slot machine junkies, the dejection of "22, player busts," the empty wallets of the down-on-their-luck. Two sides of the same coin, but it's the former that gambling pushers wish to sell. Especially when Toronto is being courted for Ontario's next casino.
Indeed, gambling is a sizable cash cow for governments. The seedy underbelly is ideally avoided, hence the euphemism "gaming." But Ontario is cash-strapped, drowning in a nearly $12-billion deficit of red ink. Gambling has become a lifejacket and addiction, a means of income — of escape — too substantial for the province to wean off of it. The Ontario Lottery and Gaming Corporation (OLG) and Las Vegas powerhouses alike are attempting to woo Toronto. The prize: the potential gambling dollars Canada's biggest metropolis could generate.
In the past few months, Toronto has entertained propositions for an "urban integrated casino" at the Metro Toronto Convention Centre (MTCC) from Caesars Entertainment; a similar pitch for the MTCC by The Las Vegas Sands Corp.; and, more recently, a three-million-square-foot "integrated resort" at Exhibition Place by MGM Resorts International. The MGM pitch, for example, dangled an investment of $3 billion to $4 billion, a 1,200-room hotel, 10 restaurants, 750,000 to one million square feet of retail, 12,000 underground parking spaces, a permanent home for Cirque du Soleil and permanentemployment for upwards of 10,000 and more than 5,000 construction jobs during the proposed three-year construction period. These job prospects have been a pillar for casino advocates, which include Toronto mayor Rob Ford. Jobs, of course,mean revenue.
Zombies — the lumbering, reanimated remains of the infected. Rotting, mindless, driven by voracious greed and a penchant for braaaiiinnnsss — they're putrid beings, and yet television audiences fancy them over the most carrot-coloured New Jerseyan, the most vapid, superficial socialites and, yes, even Charlie Sheen.
Case in point: The Walking Dead. With its decaying swarms and weapon-strapped protagonists, Walking has been crowned the king of basic cable. In December, this television adaptation of the eponymous graphic novel drew 10.5 million viewers for its mid-season finale, easily dominating its peers. Back in October, during its third season's premiere, more than 10.9 million viewers tuned in, making Walking the most watched television drama in basic cable history. You heard right: the most watched basic cable drama ever — ever — is about zombies.
But television isn't the lone medium plagued by this zombie resurgence. Zombie films, for one, regularly drag in A-listers and profits alike. With Will Smith as the lead, I Am Legend scored big in 2007 when it made $585 million worldwide. This summer, Brad Pitt and his flowing locks are set to battle the hordes of undead in World War Z, and you can bet strong ticket sales will follow. For some digital zombie action, rifle through your kid's video game library for titles like Dead Rising, Left 4 Dead and Plants vs. Zombies. Try cracking open a copy of Seth Grahame-Smith's Pride and Prejudice and Zombies, a New York Times bestselling novel, for a gruesome twist on a classic, as well.
Read more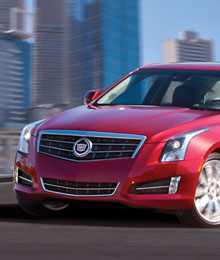 General Motors hasn't been coy about its intentions for the Cadillac ATS. It's targeting the top of the compact luxury segment — and when you aim for the title, you go after the champ: the BMW 3-Series.
A tall order, indeed. In most cases, such crowing would be passed off as typical marketing hype. But GM isn't just beating its chest. It has poured serious dollars into the ATS's development, building this brand-new Caddie from the ground up — new platform and all.
The final product is not to be ignored. Visually, the ATS retains the sharp-edge design of its big brother, the Cadillac CTS. The ATS, however, benefits from some dramatic evolutionary details. Those square angles have been softened for a sleeker esthetic, and the headlights are more aggressive as they slice over the top of the fenders. It's familiar, but distinct — a design that definitely works.
Milk, eggs, bread … beer? Under an Ontario Progressive Conservative government, six-packs, 26ers and bottles of red could be lining shelves next to the essentials provincewide. Ontario PC leader Tim Hudak has made it clear, if elected, he has no plans to be involved in the booze business. "Let's let the private sector into the alcohol business, let's have some more competition," he said to reporters back in December.
"It's time to end the LCBO and Beer Store monopolies."
Easier access to alcohol is certainly enticing for consumers who enjoy the odd drink. But what would having alcohol in grocery and convenience stores mean for the province? Furthermore, will it even happen?
For Dave Bryans, CEO of the Ontario Convenience Stores Association (OCSA), such reform would meet consumer demand for convenience. "This is an archaic alcohol control system," he says of the LCBO and Beer Store, both established in 1927. "We live in a more mature, quicker moving society that expects convenience." According to Bryans, Ontario is dragging its feet and needs to keep pace with other provinces, like British Columbia, Alberta and Quebec, which all have partially or fully privatized systems. This past July, a petition containing more than 112,000 signatures calling for alcohol to be sold in convenience stores was presented by the OCSA to the Ontario government, bolstering Bryans' position. "These are voters," he says, "Liberals, NDPs and Conservatives standing in line at convenience stores saying we want you to carry our voice to Queen's Park and help us."
Read more
A new year means a fresh start — a clean slate, as they say. It's time to commit to change and fulfil those pesky resolutions. To help with your self-improvement journey, these handy apps are ideal tools for targeting body, mind and, yes, even soul
Mint.com
Personal Finance
Money comes and money goes, so stay on top of your expenses with the Mint.com Personal Finance app. Set budgets, track cash flow and manage investments with its clean, comprehensive interface. Safe and secure, this handy, hand-held financial planner works with all major Canadian banks and is a great way to keep your money in check.

RunKeeper
One of the first apps to utilize the iPhone's GPS feature, RunKeeper is a tried and tested, pocket-sized personal trainer for runners, hikers and bikers alike. It's received a facelift for 2013 that strips away the fat, leaving only essential features. Review stats, such as distance, time, pace and heart rate; track your progress; take pre- and post-workout images and share it all with your friends via social networks.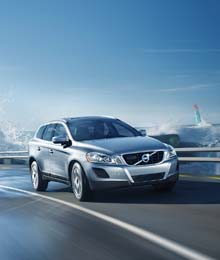 Winter is underway, and with it, those fluffy, fender-bender-causing flurries of calamity. While there's no substitute for a level head and snow tires, this list of winter-ready autos can make life behind the wheel a little less frigid. So bring it on, Mother Nature — let it snow.
Infiniti JX
Just because it's like the Arctic tundra outside doesn't mean luxury curls up to hibernate. The seven-seat Infiniti JX keeps the comforts roaring all winter with, among other things, three-zone climate control, leather seating and steering wheel, heated seats and a seven-inch information display. Intelligent all-wheel drive (AWD) adjusts power and handling to combat erratic weather while Infiniti's Safety Shield, Blind Spot Intervention and Backup Collision Intervention keep an eye on traffic. Traction control and anti-lock brakes also come standard, and with this midsize luxury crossover's remote starter, you'll never have to sit shivering in the driveway. Starting from $44,900.
www.infiniti.ca
Read more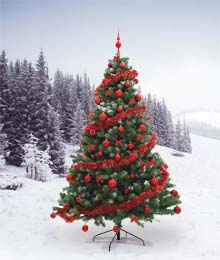 Perhaps the decision between a real or fake Christmas tree was once a contentious matter for consumers. But today, it seems, the decision is becoming more and more clear-cut. Faux fir is decking our halls.
According to Statistics Canada, in 2011 the fresh-cut Christmas tree industry reaped more than $51 million in sales. Not bad, especially considering over $28 million came from exports (Canada is a net exporter of Christmas trees, StatsCan notes). In 2010, however, the industry raked in $56.6 million — that's a 9 per cent drop. In fact, there's been a significant slide in real Christmas tree sales over the last decade: down 22 per cent since 2006 and nearly a third since 2001.
Artificial tree sales, on the other hand, continue to climb. Last year $47 million worth of fake Christmas trees were imported to Canada — more than double 2001's figure — with the vast majority of those coming from China. Like virtually every other holiday hallmark, Canadian souvenir or bargain-priced paraphernalia that fetches our hard-earned cash, we're importing Christmas from across the Pacific. The North Pole has moved its head office to Beijing.
Read more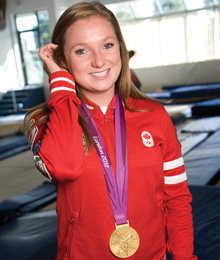 After capturing Canada's only gold medal at the 2012 Olympic Games, you'd think Rosannagh (Rosie) MacLennan would be flying high. But the 24-year-old trampolinist remains as grounded as ever — and the weight of gold has nothing to do with it, either.
"It's obviously something I'm really proud of," says the King City native, "but at the same time there's a lot more to celebrate than gold medals."
Of course, such as how your victory could spark grassroots enthusiasm, encouraging a new wave of fledgling trampolinists to enrol in this relatively unsung sport, boosting local economies and laying the foundation for future Olympians?
"Yeah, but I think as a kid, even watching the athletes that don't get a Read more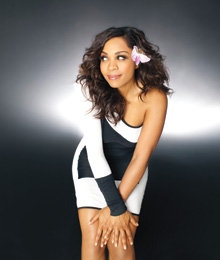 In a world where music is often treated like bubble gum, consumed and discarded fleetingly, how does an artist keep her music fresh, distinct and relevant? Sometimes, it means turning back the clock.
After a three-year hiatus, Canadian R&B singer Divine Brown returns to the spotlight with her hip-swaying blast from the past, "Gone." Its infectious hook — "I'm Gone!" — accented by the ba-dant-dun-da-dant of bellowing horns, set to the steady rhythm of underlying keys and choir-like harmonies, transports you back to the vinyl-spinning, radio-rocking days of 1960-something.
This first single comes on the cusp of her third album, Something Fresh, slated for release in early 2013. She describes the album — produced by Woodbridge-natives the Rezza Brothers — as a Read more