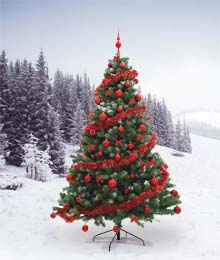 Perhaps the decision between a real or fake Christmas tree was once a contentious matter for consumers. But today, it seems, the decision is becoming more and more clear-cut. Faux fir is decking our halls.
According to Statistics Canada, in 2011 the fresh-cut Christmas tree industry reaped more than $51 million in sales. Not bad, especially considering over $28 million came from exports (Canada is a net exporter of Christmas trees, StatsCan notes). In 2010, however, the industry raked in $56.6 million — that's a 9 per cent drop. In fact, there's been a significant slide in real Christmas tree sales over the last decade: down 22 per cent since 2006 and nearly a third since 2001.
Artificial tree sales, on the other hand, continue to climb. Last year $47 million worth of fake Christmas trees were imported to Canada — more than double 2001's figure — with the vast majority of those coming from China. Like virtually every other holiday hallmark, Canadian souvenir or bargain-priced paraphernalia that fetches our hard-earned cash, we're importing Christmas from across the Pacific. The North Pole has moved its head office to Beijing.
Read more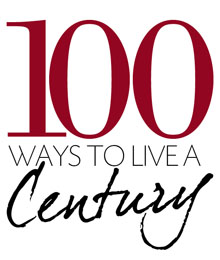 Although living to 100 may seem unachievable to many, life expectancy in Canada is at an all-time high. According to Statistics Canada, men live to an average age of 78.3, and women to 83. Being conscious of the lifestyle choices you make today can extend the duration of your life in the future. Here are 100 ways to help you live longer and happier.
1. Take nothing for granted.
2. Accept your mistakes … everyone makes them.
3. Relax and detoxify your mind with meditation, hot yoga and tai chi.
4. Have a best friend. Camaraderie promotes happiness and can offer an avenue to vent frustrations.
5. Avoid greasy foods. They lack nutrition and will cause health problems down the road (common knowledge but still a problem).
6. Read a book (or 12). Read more