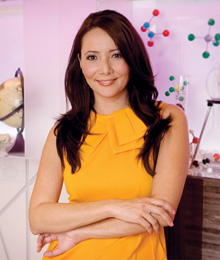 Ziya Tong and I have been forced to seek refuge in the last bastion of safety at CTV's studios: the set of Canada AM. Dan Riskin, the mad scientist sophomore that he is, is concocting some volatile experiment, and the results point to explosive. We can only pray for the well-being of the Daily Planet set and take cover where Beverly Thomson serves up the day's headlines over coffee.
OK, so that's a bit of a stretch. But there's enough pyrotechnic business brewing that we've been instructed to steer clear. That, and they're filming. So a dimly lit corner and two comfy armchairs beside a faux fireplace will just have to do.
While certainly not ideal, these circumstances are actually unsurprising. This "intelligent insanity," as Tong describes it, is just business as usual on, Daily Planet, Discovery Channel Canada's flagship series. One day they're learning to fight forest fires with fans, the next they're meeting an artist who created "bulletproof skin" out of spider silk and goat milk. Today, it just Read more
Driving an electric vehicle isn't for everyone. More accurately, it's for a select few. Case in point: the Ford Focus Electric, Ford's first fully electric car.
Here is, for all intents and purposes, a solid electric vehicle: it's attractive, drives well, and of course — its raison d'être — emits zero carbon emissions. But who's going to drive it?
Commuters? Unlikely. Regular travellers? Nope. Single-car households? You'd run into problems. I could rhyme off the figures — like its 23-kilowatt-hour lithium-ion battery, which produces 143 horsepower and 184 pound-feet of torque — but that doesn't really matter. This car is for the established eco-minded urbanite, plain and simple.
Read more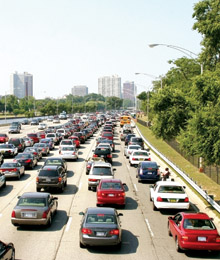 If you've ever tried to take Highway 400 out of the city on a long weekend, you might have noticed that the Greater Golden Horseshoe is growing fast. With an exploding population that is expected to reach over 11 million by 2031, we really need to look forward in planning development for the fastest growing area in Canada. Accommodating new growth with the sprawling low-density developments that are rampant throughout this area will only mean bad things for our quality of life and our environment.
Luckily, Ontario has a Greenbelt, created in response to the uncontrolled sprawl Ontario has seen over the last decade.
In numbers, the Greenbelt is very impressive: it is the largest in the world, protecting over 720,000 hectares of countryside, including agricultural land, wetlands and green space. Read more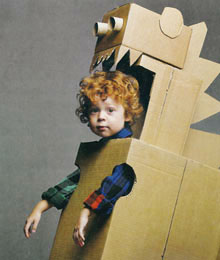 Christmas isn't just about presents and decorations; it's about love and family. So try to give to those who are in need – and remember: your money won't be just another present to them, but a symbol of love and compassion. Here are some places where you can get started: Read more