Driving an electric vehicle isn't for everyone. More accurately, it's for a select few. Case in point: the Ford Focus Electric, Ford's first fully electric car.
Here is, for all intents and purposes, a solid electric vehicle: it's attractive, drives well, and of course — its raison d'être — emits zero carbon emissions. But who's going to drive it?
Commuters? Unlikely. Regular travellers? Nope. Single-car households? You'd run into problems. I could rhyme off the figures — like its 23-kilowatt-hour lithium-ion battery, which produces 143 horsepower and 184 pound-feet of torque — but that doesn't really matter. This car is for the established eco-minded urbanite, plain and simple.
Read more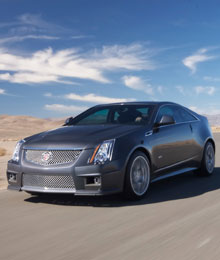 Now that the worst of the recession is behind us and consumer confidence is looking up, automakers are starting to see a recovery trend in their sales. It was widely assumed that Japanese juggernauts Toyota and Honda would be in a ripe position to capture a large chunk of new car buyers when the economy did its turnaround. These two companies have earned a solid "can do no wrong" reputation that is the envy of the industry, with products that essentially sell themselves. At the same time, the American carmakers were in crisis mode, dealing with survivability before filing Chapter 11 bankruptcy. Read more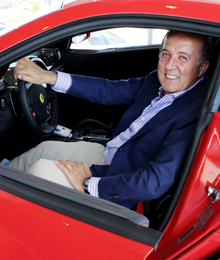 Remo Ferri has every boy's dream job. Personifying unyielding passion, Ferri's fierce drive to end up in the automobile business gave him enough momentum to become owner of one of North America's leading Ferrari and Maserati dealerships. "We don't sell cars, we sell a dream; we sell excitement; we sell a moment. I love that I get to do that every single day," says Ferri, founder of The Remo Ferri Group of Automobiles.
Though he admits that the road to success has its bumps, Ferri chooses to embrace all challenges, as they are essential facets for progress. Catering to a wide range of clientele in Toronto, Vaughan and even Alberta, Ferri's group furthered its time-honoured reputation by adding BMW, Mini, and most recently, Ford and Lincoln to its distinguished roster of dealerships. "You need to be able to service your customers, not just with one brand, but Read more