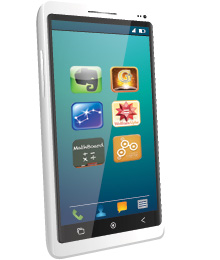 Help your child brush up on the basics and excel in academia with these comprehensive apps ideal for school life.
WORDFLEX TOUCH DICTIONARY
Like a dictionary 2.0, Wordflex Touch Dictionary maps the bottomless depths of language for easy and insightful user navigation. Search a specific word to find its definition, syntax, synonyms and more, all organized in malleable word-trees of expandable nodes – a handy sidekick for those English essays or for bolstering vocabularies.
GRAMMAR UP
With over 1,800 questions, Grammar Up is an excellent tool for learning the intricacies of English grammar. From word choice to verb tense, explore 20 topics delivered through randomized tests Read more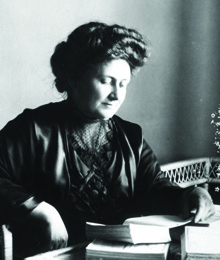 The Montessori method has methodically swept across the educational landscape, fostering young minds to think independently and shepherding parents to give their fawns a fair shot at a ripened yet revolutionary form of learning. With thousands of private and public schools across North America carrying on this legacy, why are Maria Montessori's early 20th century revelations still so relevant?
The answer to this question is something John Chattin-McNichols, an associate professor of education at Seattle University, stumbled upon after he embarked on a serendipitous trip to Bergamo, Italy in 1970 — exactly 100 years after Montessori was born in a small town just a few hours away. At the time, the-then 20 year old was working as a summer helper at a Montessori school in the U.S., teaching preschoolers archery, ice-skating and other activities when he was approached to attend a training course abroad. "Because none of the Read more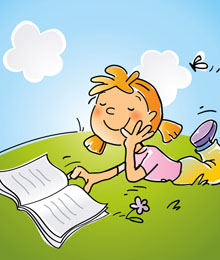 School may be closed but your books don't have to be! Sprawl out in the sun with one of these reads that will keep your child's mind as active as their summer.
Toy Story Storybook Collection By Disney Press
Woody, Buzz and the rest of the gang are back to share their fun-filled adventures with your kids as they flip through the colourful, action-packed pages of this book. www.disneybooks.com
Thea Stilton and the Secret City By Geronimo Stilton
Follow these five friendly, daring, travelling mouselings as they venture off to Peru to solve the mystery of a missing friend. With page after page of fun, suspenseful and descriptive narrative, your kids won't be able to stop reading until they've unravelled the entire tale of the Thea Sisters' adventurous journey. Read more