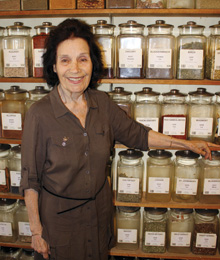 "I still feel his presence here all the time," says Evelyn Dorfman. The petite, moxie brunette is staring at an oval-shaped frame featuring her late grandfather Max Harriman Thuna, founder of the famed family business she's been running for the last 24 years. "He listens to the various conversations here, there's a vitality to him," she adds of the patriarch she barely knew. The intimate Danforth Avenue store, that's redolent of the past and lined with more than 1,500 vintage apothecary jars, is perhaps better known for its history than its herbs.
Thuna planted the first seeds of his nearly 125-year-old legacy at a small shop on Queen Street West in 1888. The former storefront was, at the time, swathed in block-lettered promises of herbal remedies — something Dorfman says wouldn't be acceptable today. Read more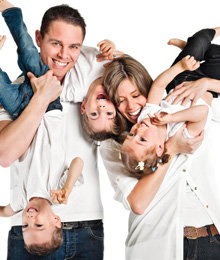 Learning that your child suffers from cerebral palsy (CP) is a powerful blow, weighty enough that most families barely have the strength to weather it. Now imagine being told that all three of your children will struggle with this condition for the rest of their lives; the very thought causes any parent strain.
But for Dana and Jared Florence, the parents of darling four-year-old triplets Taylor, Brody and Cole, the heartbreaking reality of CP in their family opened the door to an opportunity that has impacted countless families struggling with the same circumstance.
"I don't want to sit here and pretend it wasn't difficult," Dana recalls of the dizzying day when their triplets were diagnosed. "There were a lot of tears and a lot of anger and a lot of really difficult emotions. But Read more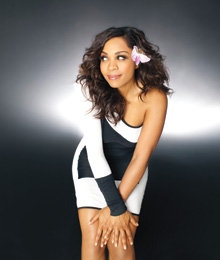 In a world where music is often treated like bubble gum, consumed and discarded fleetingly, how does an artist keep her music fresh, distinct and relevant? Sometimes, it means turning back the clock.
After a three-year hiatus, Canadian R&B singer Divine Brown returns to the spotlight with her hip-swaying blast from the past, "Gone." Its infectious hook — "I'm Gone!" — accented by the ba-dant-dun-da-dant of bellowing horns, set to the steady rhythm of underlying keys and choir-like harmonies, transports you back to the vinyl-spinning, radio-rocking days of 1960-something.
This first single comes on the cusp of her third album, Something Fresh, slated for release in early 2013. She describes the album — produced by Woodbridge-natives the Rezza Brothers — as a Read more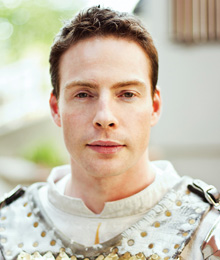 When we were children, we looked at the world with enchantment in our eyes. We wore gowns, crowns and capes and imagined ourselves as pretty princesses and noble knights. Now, years later, we have traded those imaginations for steady jobs and serious-looking suits. Breaking away from this norm is Sean Delaney. He has chosen a path that still allows him to play dress-up.
Ever since Grade 10 drama class, Delaney knew he was passionate about performing. "I liked working on plays and just entertaining others." With this same motivation, Delaney went on to study theatre in university and is now head knight at Medieval Times. "One of the things that I love about performing is that every day I'm given the chance to take people out of the humdrum of their daily lives," says the 35-year-old actor. Read more