As a child, Elisapie Isaac was known as "that little singing girl." Her mother recognized her natural ability right away, encouraging her to voice her talent to the community. But growing up in the most northern village in the Nunavik region of Quebec was a rather unlikely springboard for a singing career. Releasing an album, performing nationwide — these were but pie in the sky ideas to Elisapie. Until the day that the little singing girl realized that life is what you make it.
"When you're from the North, you don't necessarily have those kind of dreams," says Elisapie, who has since received a Juno Award for Aboriginal Recording of the Year, industry buzz for her solo albums There Will Be Stars and Travelling Love and the Claude Jutra Award for best new director for her documentary If the Weather Permits. "We're all dreamers when we're young, but you know, to actually do it as a career, it was just not possible. We didn't have a lot of references or examples of people making it. It took a while, but it grew on me, and I realized, gosh, I just hope to give it a try."
Read more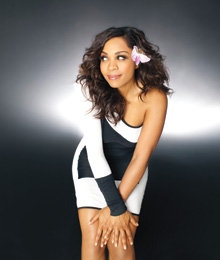 In a world where music is often treated like bubble gum, consumed and discarded fleetingly, how does an artist keep her music fresh, distinct and relevant? Sometimes, it means turning back the clock.
After a three-year hiatus, Canadian R&B singer Divine Brown returns to the spotlight with her hip-swaying blast from the past, "Gone." Its infectious hook — "I'm Gone!" — accented by the ba-dant-dun-da-dant of bellowing horns, set to the steady rhythm of underlying keys and choir-like harmonies, transports you back to the vinyl-spinning, radio-rocking days of 1960-something.
This first single comes on the cusp of her third album, Something Fresh, slated for release in early 2013. She describes the album — produced by Woodbridge-natives the Rezza Brothers — as a Read more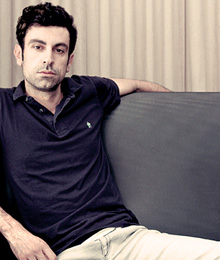 Local boy Gasper Barone sits at a corner table in the Moose & Firkin as classic pop/rock hits fuel a sparsely populated but lively room. It's a fitting backdrop, considering his first solo album, Hype, reverberates with era-spanning sound.
Pleasant and soft-spoken, Barone details the two-year process developing his six-song EP. "I'm not content with just enough," he says. "I like perfection." But for Barone, 30, perfection isn't about a polished sound. It's about capturing the moment, seizing the emotion at hand and translating it into something raw and visceral.
This attitude is evident throughout Hype's palpable twanging and upbeat melodies. From the B-52's-inspired Words Get In The Way, to the folky, rhythmic strumming of A Letter Across Continents, to the Read more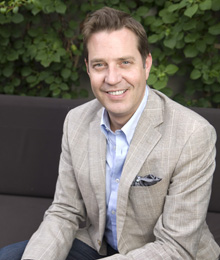 If you ever get the chance to experience an orchestral performance, your perception of what music is supposed to feel and sound like will suddenly be heightened to glorious proportions. Music — every note and bar of it — has always played a part in the life of virtuoso Steven Reineke.
On the rooftop patio at The Spoke Club on King Street West, City Life Magazine sat down with the charismatic symphonic composer, arranger and conductor to discuss what the city of Toronto sounds like, and what he hopes to bring to the mix.
Q: How does it feel to be the Toronto Symphony Orchestra's (TSO) newly appointed, first principal pops conductor?
A: I'm really excited. It kind of feels like we've been dating for about 14 years and just got married: I made my debut here back in 1997, Read more
First impressions mean everything to Canadian impresario Aubrey Dan. It's all about foreshadowing – priming the audience for an unforgettable experience – even if it means asking your staff to find palm trees in the middle of a harsh Canadian winter so they can feel the warm rays of the sun long before the first act of South Pacific. "That emotional connection is critical," says the eccentric president of Dancap Productions Inc.
As he strides into an empty boardroom on the 17th floor of his company's North York headquarters, he proves that the cardinal rule of first impressions doesn't just apply to theatre. Extending his arm for a firm handshake, he carefully presents his business card that features the brand's trademark fedora logo, a silhouette nearly identical to the real-life wide-brimmed Borsalino version he's wearing today. Read more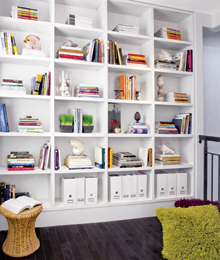 Summer inspiration is at your fingertips, with pages that bring out your creativity and lyrics that bring you around the world.
1. Preserves and Pickles There's nothing like homemade jam in the summertime. Turn to Gloria Nicol's cookbook for 25 mouth-watering spreads. Read more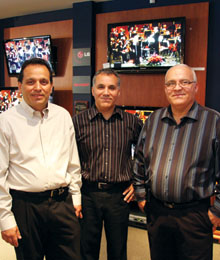 Clusters of plaques and certificates line the walls of Audio One's impressive store, evidence of its audio/video expertise and commitment to staying on top of new trends in home entertainment technology. A charming black and white portrait of the D'Ascanio family also hangs from the wall of a meeting room, alluding to the origins of the company. In the photo, the D'Ascanio brothers, Anthony, Carlo and Gino, are surrounding their late father. The passing of their dad in 1985 acted as inspiration for the brothers to unite and found Audio One, one of Canada's premier specialty retailers. "Audio One has been in business for 23 years, since 1986. We're still a family-run business. And it really came from a passion for audio/video," says Gino D'Ascanio. "I think one of the best things about working with family is that there is a high level of trust and confidence in each other. We've been at it so long, we've each found our own niches within the company." Read more